Discussion of Aging with Wisdom with author Olivia Ames Hobitzelle, 1:00–3:00pm in the Parlor.
How do we find meaning and beauty in aging, and how do we respond to living in an age-phobic culture? Aging with Wisdom addresses these questions by providing a heartening guide to the later years, filled with examples from the author's own experience as well as from varied wisdom traditions and cultures that revere elders.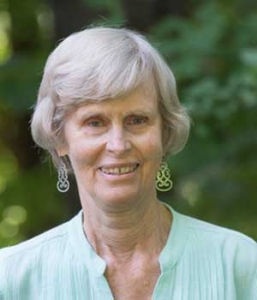 Olivia Ames Hoblitzelle, a writer and teacher, was formerly the Associate Director of the Mind/Body Clinic and a Teaching Fellow of the Mind/Body Medical Institute, where she pioneered how to bring meditation, yoga, and cognitive behavioral therapy into the medical domain to treat stress-and chronic illness. She and her team developed one of the first training programs in Mind/Body medicine in the country and trained health professionals under the auspices of Harvard Medical School.
This event is brought to you by Aging and Spirituality Conversations, an open group focused on issues of aging. Our Conversations also facilitate formations of closed groups (6 to 8 members) where individuals do worshipful sharing about issues of aging of their choice. Currently we have one such group that meets once a month to talk about the issues around end of life. The groups are closed since confidential personal information is shared. Members of the group choose to do the readings which are used as a basis for individual sharing. Thus the group determines what issues of aging are of interest. If you are interested in participating in such a group please contact Marina Rothman and if enough interest exists a second group will be formed.