The Celebration of the Life of Patricia (Trish) Anne Hogan will be at 2pm, Sunday August 12, at the FMC Meetinghouse. Childcare will be provided. Trish was buried on Monday, July 9, 2018 in West Newbury, in a quiet cemetery next to her parents, under a gorgeous old pine tree. It was a small group who gathered, and shared this time.
---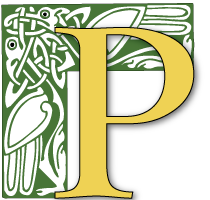 atricia Anne Hogan passed away on July 4th, 2018, at Elizabeth Evarts de Rham Hospice in Cambridge, MA, due to complications from chronic lymphocytic leukemia. She was surrounded by her friends and family. Born in 1937 in Boston and growing up in Melrose, MA, 'Trish' surmounted all challenges while living a very full and overflowing life as a happy and content 'single lady.' In her twenties, she traveled extensively in Europe and Nigeria then settled down to work for educational institutions and the corporate sector for 42 years.
Later, she reinvented herself by marketing software for petroleum engineers and creating forecasting services for financial and corporate institutions. She fought gender and age discrimination her entire career.
Trish did not slow down when she retired at the age of 62. Her love of books and poetry led her to the Harvard Institute for Learning in Retirement where she taught and studied the literature of Faulkner and Yeats, as well as the poetry of Yeats, Graham, Heaney and Ashbury. She was also a founding member of the Cambridge Cohousing community which was her home since 1998.
A member of the Religious Society of Friends, she called the Friends Meeting at Cambridge her spiritual home for nearly 50 years. She was also a very active member of Alcoholics Anonymous (AA) for 42 years. Her religious/spiritual life is grounded in the Quaker faith, AA, and Catholicism.
Patricia leaves nine nieces and nephews: John M. Hogan lll, Paul E. Johnson, Stephen J. Johnson, Kristin S. Johnson, William J. Knights, Scott D. Knights, James Knights, Gale D. Knight, John F. Knights. She leaves her brother John M. Hogan Jr. and sister Maura S. Johnson and is predeceased by her sister Eileen Knights.
---
Excerpt from "Finding Ways to Celebrate the Joys of Living Over a Cup of Tea," an article by Lidia Schapira, Trish's longtime oncologist and friend:
Trish was one of my first patients. I was fresh out of specialty training in hematology and oncology, and Trish chose me as her doctor. Together we embarked on the long journey of managing an incurable illness. There were good years, when her leukemia was indolent and watchful waiting was the best approach. When the disease was stable, we had the luxury of talking about life, poetry, and travel during our routine clinic visits. Trish was fearless. She accepted her illness at age 49 and had decided to live her days as fully as possible and with confidence. Her mother had lived with the same disease for a couple of years before she passed at the age of 82.
Trish taught me about coping with adversity and illness. It is absolutely true that oncologists learn about life, grief, and loss from their patients, and Trish has been my best teacher. I saw her move past the shock of receiving bad news time and time again. I watched her arrive at a state of peaceful, comfortable acceptance of what could not be changed. It was a state coupled with the determination to do whatever was necessary to keep on living as well as possible.
---
Celebration Program Booklet
Click the image below to download/view PDF of the Celebration Celebration Program Booklet