"Quaker Indian Boarding Schools: Facing our History and Ourselves" with Paula Palmer. Native American organizations are asking churches to join in a Truth and Reconciliation process to bring about healing for Native American families that continue to suffer the consequences of the Indian boarding schools. Paula will share this history and explore what it means today. Query: What does this history and its impact on Native communities mean for Friends today?
You are welcome to join Paula for a brown bag supper in the Committee Room at 6pm.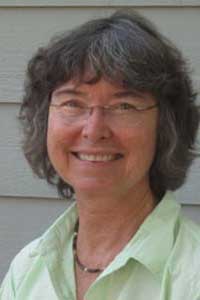 Paula Palmer is a sociologist, writer, and activist for human rights, social justice, and environmental protection. Paula Palmer's ministry, "Toward Right Relationship with Native Peoples," is under the care of Boulder Friends Meeting. For 17 years, as executive director of the non-profit organization, Global Response, Paula directed over 70 international campaigns to help Indigenous peoples and local communities defend their rights and prevent environmental destruction. In Costa Rica, where she lived for 20 years, she published five books of oral history in collaboration with Afro-Caribbean and Bribri Indigenous people, through a community empowerment process known as Participatory Action Research. Please contact her at paulaRpalmer@gmail.com.