SUMMER ACTIVITIES: During the Summer children and youth will be going outside to Longfellow Park next to the Meetinghouse when weather permits. Eliza, the Nursery Lead Teacher, and I will be planning structured outside activities along with free play on certain Sundays.
SUMMER FORUMS: Forums for July and August: "Playing With the Paradoxes of Beloved Community" Sometimes in the Friends Room, sometimes outside, sometimes in the Meetinghouse, we will explore the creative tension between Vocal Ministry/Silence; The Individual/The Community; Continuing Revelation/ Tradition & Scripture; Witness & Action/Prayer & Spirituality. How do we find the dynamic center of Quakerism? Come play!
Children and youth are welcome to join in and these forums will have interactive elements.
SUMMER FAMILY ACTIVITIES: Mark your calendars for Summer FMC Family Activities
Sunday July 21 at 4 pm: Watching Shakespeare in Longfellow Park & picnic. In case of rain we will play games in the Friends Room.
Saturday August 17: Beach Day. More details to come!
NEW ENGLAND YEARLY MEETING SESSIONS – AUGUST 3-8: This meeting is part of a larger association of Friends Meeting in New England called New England Yearly Meeting. Once a year, there is a gathering for Quakers to come together for fellowship and business. There are childcare, youth programs, a family center, and much more. This year it will take place in Castleton, Vermont and the best part is it is pay-as-you-are-led. Registration for dorm rooms is due July 15th.
Here is more information: https://neym.org/sessions
Many adults and high schoolers from FMC go to Yearly Meeting but last year Margaret Rae was the only child from meeting who wasn't in high school. I visited all of the youth programs during my time at yearly meeting sessions and they were all wonderful and staffed by caring people.
Let me know if you want more information or want to hear more about my experience last year.
PARENTS' LISTSERV: Something that come up at the Parents' Meeting is a desire for parents to be able to communicate with each other as a group. To facilitate this, I have set up a listserv through Google. https://groups.google.com/d/forum/fmc-parents. If you have an Google account, you can request access. If you don't have an Google account, please let me know and I can add you.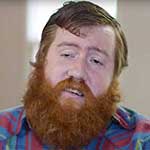 Greg Woods, Youth Ministries & Education Coordinator
youthministries@fmcquaker.org or 413-251-6512