First Day School News
Dear Friends,.
Where have you found joy this week?
---
First Day School is taking a break for August while we figure out the curriculum for the fall.
The next Family Worship will take place Sunday August 23 around lunchtime. More details will be forthcoming.
---
Please complete our survey by August 12
The Curriculum Committee and I want to check-in with you all about the Fall.
For the foreseeable future, the meeting community will not be meeting in person due to Covid-19. In the meantime, we are figuring out ways to best meet the needs of the families and the diverse age groups within the meeting community. We are already planning on having several different opportunities for youth and families to be involved in this fall.
We would like your feedback as we plan. Here is the survey: https://bit.ly/30tjO5s (This shortened link leads to a Google Form.)
---
August 20 and 21, 2:00-4:00 pm
Beacon Hill Friends House and Friends Meeting at Cambridge are putting on a free 2-afternoon virtual advocacy camp for youth entering grades 6 through 2 called "Letting Our Lives Speak Camp." This camp will focus on issues around Racial Justice and Climate Change, and seek to inspire youth and give them tools to enact change within their communities. Please let people who you know in the community about this. It is open to all youth, not just Quakers!
Click here for more information.
---
Talking about Racism and Current Events with Children
Here is a resource from one of our favorite podcasts Story Pirates.
---
Resources to Share Among the FMC Community
Out of the Parents' Meeting there was a desire to share resources that have been helpful for parents in the community. Here is a Google Document to share resources.
New England Yearly Meeting has a Weekly Parents Tea-and-Chat, Thursdays at 8:0 pm through August 27.
Join Youth Retreat Coordinator Gretchen Baker-Smith and Quaker Parenting Initiative founder Harriet Heath for weekly drop-in conversations about parenting in these times. Click here for more information.
If parents are interested in having a virtual supportive space within the meeting community, please let me or Anna Ehler know and we would be happy to set it up.
---
Resources
---
I have been reaching out to a lot of our families and I will continue to do so, but if I can be of any assistance, please let me know! I am happy to just listen!
Thinking of you all!
Greg
---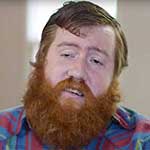 Greg Woods, Youth Ministries & Education Coordinator
youthministries@fmcquaker.org or 413-251-6512