First Day School News
Virtual Variety Show
Friday June 12, 6:00-8:00pm
Based on the Theme of Community
Sing, Play a song, show photos, introduce us to your pets or favorite stuffed animals, tell a story. Let's join together for a time of fun! Family-Friendly Event
For Zoom link click here or call 646 558 8656 and enter in the Meeting ID 843 0035 9529 and password 648637
Sign Up here to perform/share.
---
Resources to Share Among the FMC Community
Out of the Parents' Meeting there was a desire to share resources that have been helpful for parents in the community. Here is a Google Document to share resources:
---
New England Yearly Meeting has a Weekly Parents Tea-and-Chat,
Thursdays at 8 p.m through May 21st
Join Youth Retreat Coordinator Gretchen Baker-Smith and Quaker Parenting Initiative founder Harriet Heath for weekly drop-in conversations about parenting in these times. More information here.
---
Senior Forum Sunday, May 31, at 1:30 pm
Come hear from our wonderful graduating high school seniors as they reflect on their experiences in our meeting, look forward and answer our questions.
To participate online, click here. To participate by phone call 1-646-558-8656 and enter the Meeting ID: 783 475 1861
---
Virtual Community Game Night Sunday, May 31, at 6:30 pm
We will play games virtually this time! All in the meeting community are welcome to join!
---
Virtual FMC Community Variety Show
Friday June 12th at 6 PM
More information Coming Next Week
---
Other Activities:
Beth Fuller and I will lead a crafting afternoon on Wednesday, May 27th, at 4pm.
Laughter Yoga with Amy Tighe Monday May 18th 9:15-9:45 am, Wednesday 20th 10:15-10:45 am, and Friday 22nd 9:15-9:45 am.
All of these events will be held on the Meeting's Open Zoom account.
To see the whole Open Zoom schedule, visit here.
Let me know if you have any ideas for other activities.
---
Resources
I have been reaching out to a lot of our families and I will continue to do so, but if I can be of any assistance, please let me know! I am happy to just listen!
Thinking of you all!
Greg
---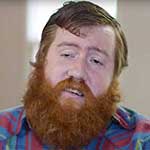 Greg Woods, Youth Ministries & Education Coordinator
youthministries@fmcquaker.org or 413-251-6512