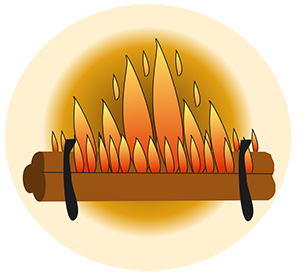 Due to the Christmas pageant there will be no fire on December 16.
There will be fires during the morning Meeting for Worship on December 2 and December 23.
There will also be a fire for the New Year's Eve service at 11 pm on December 31.
Look for the tiny fire icon in the announcement sheet on these Sundays.