December Minutes & Reports Due, Monday, December 3, 2018
December Business Meeting, 1:15pm, December 9, 2018
January Newsletter Due, Monday, December 17, 2018
Announcement Sheet Due, Mondays at midnight
Thanksgiving Dinner at FMC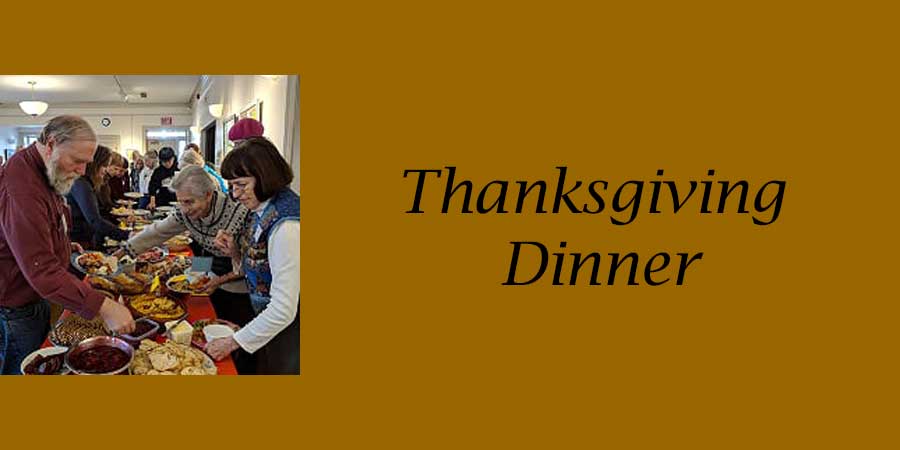 …and a wonderful Thanksgiving feast was had by all. Fifty-six Friends, family and friends of Friends gathered to share food and fellowship. Many helped with cooking, set up and clean up—including Elliott Maddocks who washed all the dishes, glasses and silverware before they went through the sanitizer.
Pie Sale Success!
On Saturday, November 17, families and youth in the meeting spent four hours baking 31 apple, cherry, and pumpkin pies as well as pumpkin cream cheese squares.
Then on Sunday during social hour we sold them all (plus one donated pie) to help a local charity, Liam's Lunches of Love. Liam is a middle school student in Cambridge who gives out food to people living outside! We raised $671 for Liam's efforts! Thank you to everyone who helped with the pie making and everyone who bought pies!
Transgender Day of Remembrance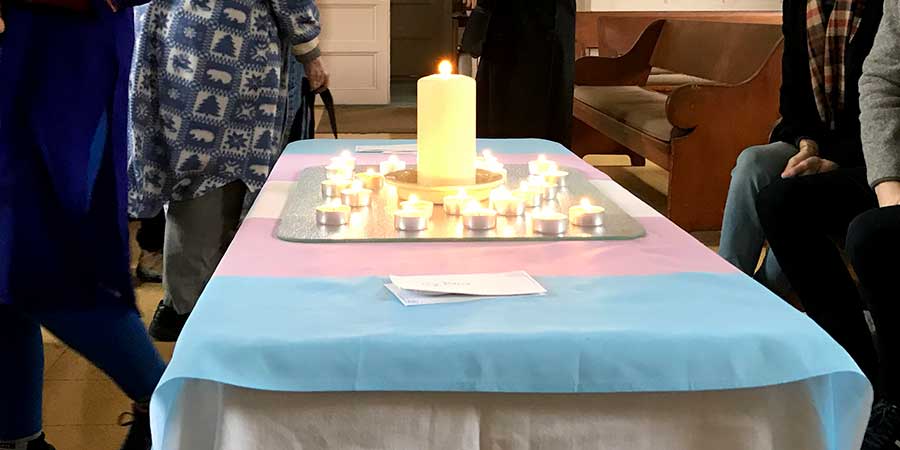 Twenty-nine Friends gathered for a memorial Meeting for Worship was held for the Transgender Day of Remembrance, hosted by the LGBTQ+ Ad Hoc group, on Sunday, November 18. The names of those people whose lives have been taken in violence over the past year within the US were read and a candle lit for each.
Avison Fund Grants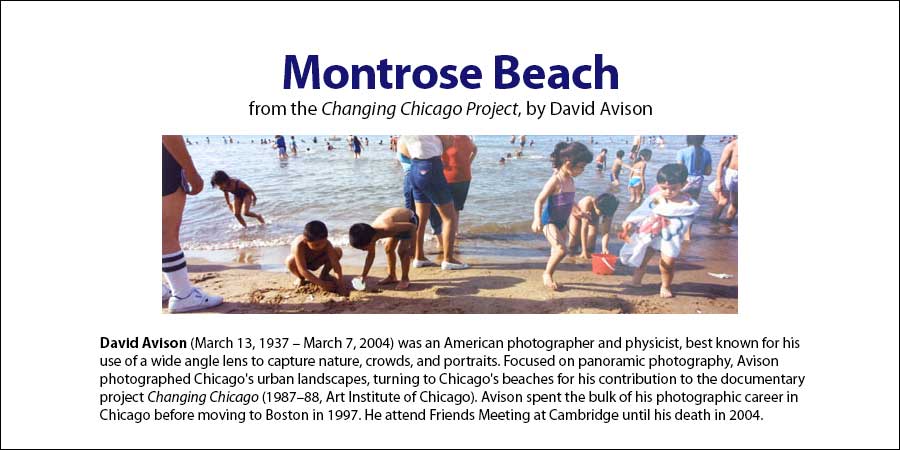 Help Us Identify Worthy Projects to Support that Benefit Children!
The Avison Fund Grant Proposal Deadline is Thursday, January 4, 2019.
The Avison Fund Committee is now accepting proposals for the 2018 granting cycle. Proposals must adhere to the funds guidelines – organizations with yearlong projects that support, care for, and enhance the lives of children. Paper copies of the Request for Proposals (RFP) are available in the Friends Center foyer. Electronic copies are available for download here/. Proposals are due at 5pm on Thursday, January 4, 2019 and must be submitted online to avisonfundapps@gmail.com. Please contact committee members with questions or suggestions of worthy, well-managed children's organizations. Note: Up to 20% of each year's disbursements may go to Quaker organizations. Thank you. Betsy Hewitt and Lance Drane (Co-Clerks) Bob Irwin, Elizabeth Dyer, and Cynthia Knowles
Special Schedule for December Fires in Meetinghouse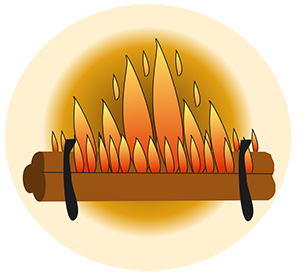 Due to the Christmas pageant there will be no fire on December 16.
There will be fires during the morning Meeting for Worship on December 2 and December 23.
There will also be a fire for the New Year's Eve service at 11 pm on December 31.
Look for the tiny fire icon in the announcement sheet on these Sundays.
Slippers in Meeting for Worship are Great!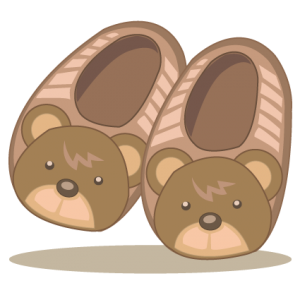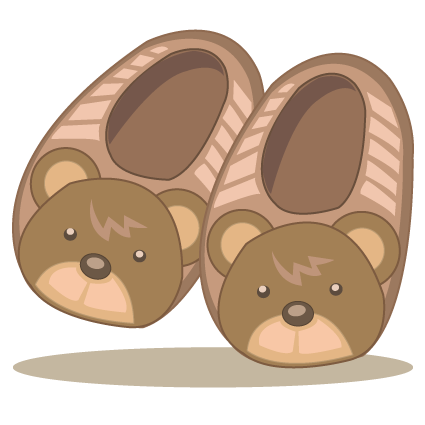 Does curling up next to the fire in your slippers sound appealing? This is a gentle reminder to bring slippers to Meeting to save the wear and tear on our floors and rugs, especially during wet and/or snowy days. We certainly do not wish to cause hardship for anyone, but for those of us able to bring a change of footgear, every little bit helps. Slippers to borrow are available in the Meetinghouse and entryway to the Friends Center. Put your wet/salty/snowy footwear in the plastic trays.
Mugs Needed
Friends, a shift in our Meeting culture has happened in our Coffee Hour after worship on Sunday; now we are using ceramic cups as much as they are available; this is clearly a more sustainable option than using paper cups. It's a small thing, but of course, we do whatever we can, even if small. BUT … we don't have enough cups for this to work all of the time. So, if you have extra mugs of whatever size, please consider giving them to Meeting. Just leave them on the counter over the dishwasher and we'll take care of washing and storage.
—David Myers, Ceramic Aggregation Coordinator (volunteer)
Fundraising Reminder
"In this life we cannot do great things. We can only do small things with great love."
—Mother Teresa
In this season of love and generosity, let us be thankful for our peaceful blessings when so much of the world is in turmoil. Let us also continue to support our FMC community, which provides us with a ground of spiritual sustenance and strength. To make an end of year gift go to staging.fmcquaker.org and click on "Donate." You can also drop off a check or cash at the FMC office or in the locked donation box in the Meetinghouse.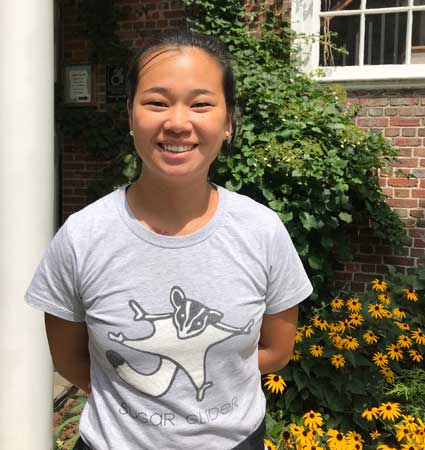 For the past 8 plus years, Lydia O'Conner has worked in the nursery with our children. During that time, she has been a caring presence for our youngest children and the children love her. Now she is moving to California to work for her aunt. Her last day in the nursey was Sunday, November 18.
We are thankful for her dedication and years of service! She will be missed.
Bolivian Quaker Education Fund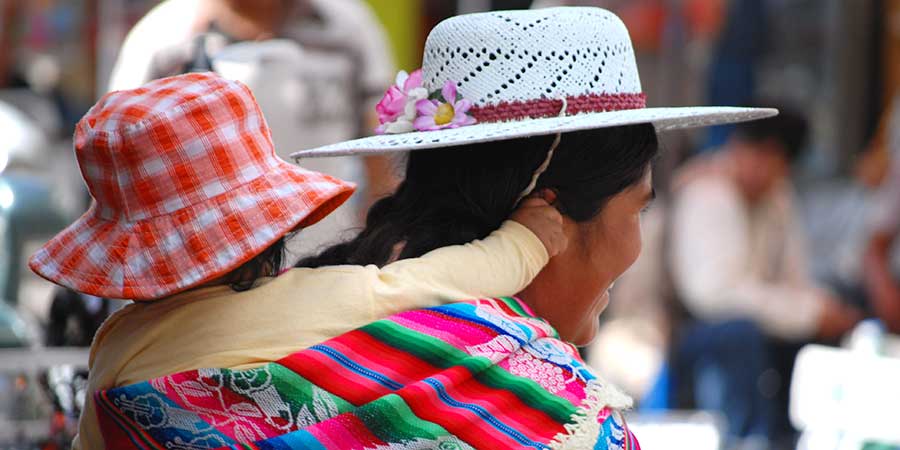 Fidel Chigua Caraniis is the Bolivian Quaker Education Fund (BQEF) student who receives support from Friends Meeting at Cambridge (through individual contributions). Fidel receives our scholarship in monthly payments (about $50 per month). To learn more about the BQEF program or to contribute on behalf of FMC's student go to Bolivia Quaker Education Fund or contact Richard Barran at richard.barran1@verizon.net.
Help the Poor and Homeless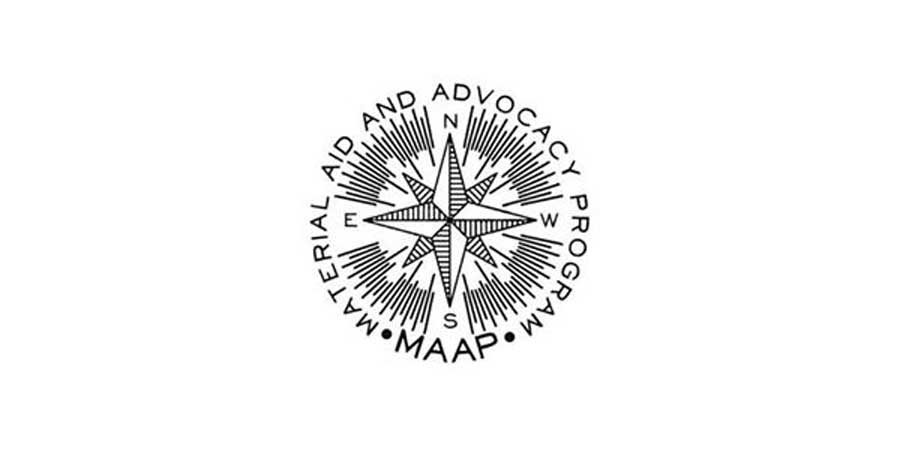 The Material Aid and Advocacy Program (MAAP) that operates from the basement of the Meetinghouse needs donations of winter clothing including coats, hats, scarves and gloves/mittens. Items do not need to be new but should be in good condition. Travel-size toiletries are also very much needed (bar soap, shampoo, conditioner, combs, razors, toothbrushes, toothpaste, deodorant, packets of tissues, Band-Aids, etc.)
Drop off items Tuesdays or Thursdays between 9:00 am and 3:00 pm, or put them on the tunnel hall bench near the MAAP door after hours. For more information and to volunteer, contact Cassie Hurd at cassie@maapma.org.
Our Life is Love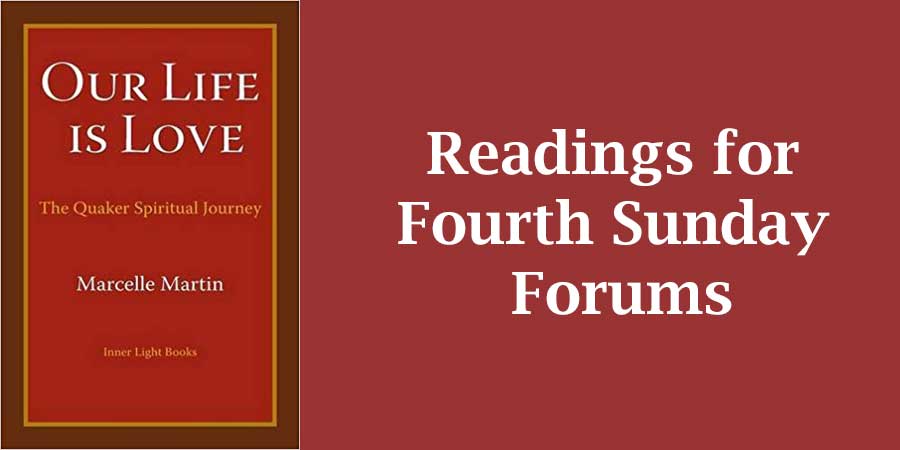 Please join us for forum every fourth Sunday, when we will explore the Quaker Spiritual Journey through Marcelle Martin's book, Our Life is Love. One Sunday a month, for ten months, we will take up one of the ten elements of this journey we're on together by sharing our stories with each other and responding to the queries that Marcelle raises up. This is an opportunity to deepen our connections to one another and to our Quaker heritage.
What is the book about? Marcelle Martin uses the words of many early Friends and contemporary Friends to explore each of ten elements of the Quaker Spiritual Journey. Each section ends with a set of queries that we can use to explore our own experiences. She also shares the ways in which she has experienced these elements in her own life.
Do I have to read the book? No! The queries that we'll be exploring in each forum are evocative on their own, and the lives of our fellow community members are fascinating. All are welcome – whether or not you've done your "homework."
Can I drop in, or do I have to commit to the whole series? Please come to as many forums in this series as you are able to. While we hope that the experience has a cumulative effect, each forum should be able to stand on its own as a time of powerful sharing.
How can I get a book? You have two choices:
Order a hard cover, paperback, or eBook from Inner Light Books. A paperback is $17.50 plus shipping and handling.
Borrow a book from the Meeting library. There are at least two to lend.
What are the dates and topics for the whole series so I can mark them on my calendar? I'm so glad you asked!
9/30: Longing
10/28: Seeking
11/25: Turning Within
12/23: Openings
1/27: The Refiner's Fire
2/24: Community
3/24: Leadings
4/28: The Cross
5/26: Abiding
6/23: Perfection
Woolman Hill Retreat Center, Deerfield, MA
Leaving Everything at the Door: Year-End Silent Retreat with Aggie Mitchkowski
December 28-31, 2018
Silence is a universal language. No matter who we are, where we come from, what we believe, we can all come together without feeling our separateness. Leaving our words behind, ideas behind, each of us has the opportunity to open to what is, in the moment, together as one. Join us for this silent retreat where our goal is nothing less nor greater than to meet each other in that field Rumi talks about. We will spend the days and nights in silence, enjoying the company of our communal oneness. For more information and to register please visit Woolman Hill Retreats
Quaker Voluntary Service (QVS)
2018-2019 QVS Boston Fellows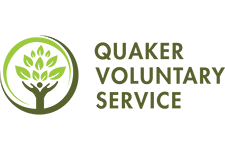 The Quaker Voluntary Service (QVS) year has begun with eight fellows living in their house in Dorchester and working at social service/change agencies in the Boston area, with support from Friends Meeting at Cambridge, other local meetings, and many individuals.
Read all about the 2018-19 QVS fellows, their bios, and placements here.