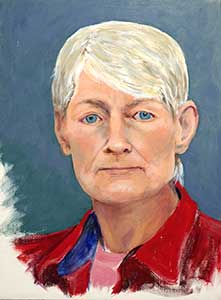 Louise Bruyn studied dance and theater at Illinois College. After having two girls, Rebecca and Susan, she taught elementary school for 5 years at Washington Elementary where their third child, George became adopted. Once she became established in Newton, she taught dance and choreographed many dances for local schools. Her art work has been a continual presence in her life and was well appreciated during peace marches when many banners were masterfully created at the Bruyn household. She hopes to continue painting more in her new home at Cabot Park Village.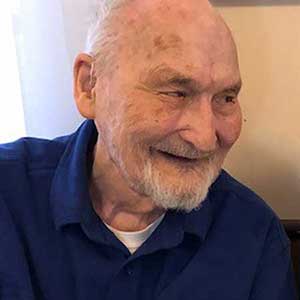 Severyn Bruyn got his PhD at Illinois College and then got a job offer at Boston College after his Doctoral Dissertation was published, Communities in Action and was well received. His work at Boston College focused on social economic equality and justice. He started painting in 1980's for the first time in his life, he took up the arts. During the next forty years he painted over 300 paintings. At his life celebration, many of those paintings were gifted to his friends at Meeting.
Louise and Severyn met at Illinois College, and were married in 1951. Their lives have been devoted to peace and social justice ever since they met.
Click any image below to view in a slide show