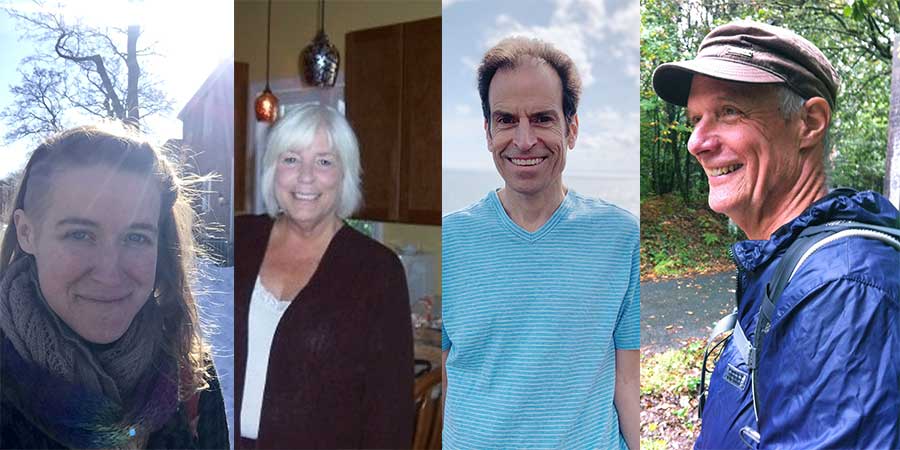 Veronica Barron, Jan Nisenbaum, Tom Sander, Jonathan Vogel-Borne
FMC Coordinating Team
ict@fmcquaker.org
Our meeting decided to take the 2020-2021 year to reflect on what we want and need in terms of staffing. In this interim year of reflection, many of the core responsibilities once held by the Resident Friend will be now shared among a four-person team for the coming year—the FMC Coordinating Team!
As Staff Coordinator, Jan Nisenbaum supervises FMC staff and works with the First Day School, office operations, and facilities committees.
As Finance Coordinator, Tom Sander oversees the FMC budget, monitors expenditures, and works with the finance subcommittee of Trustees.
As Welcome Coordinator, Veronica Barron works on outreach + inreach to help folks connect more deeply with the meeting, and works with the Fellowship & Outreach committee and Young Adult Friends.
As Communications Coordinator, Jonathan Vogel-Borne helps connect the dots between the work done by FMC's various committees, working with the clerks team and others.
The Pastoral Care Team remains a resource for support and concrete assistance. They may be reached at pastoralcare@fmcquaker.org.
In short: if there's something for which you used to turn to the Resident Friend, reach out to the FMC Coordinating Team by emailing ict@fmcquaker.org!
Warm regards,
Jan, Tom, Veronica, and Jonathan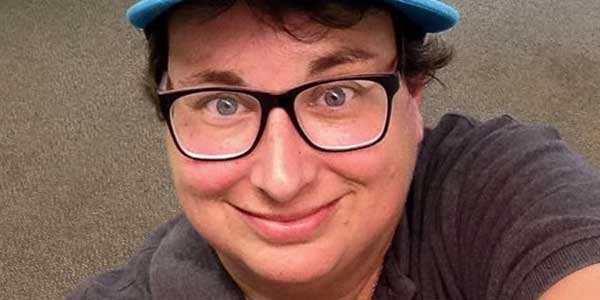 Kathleen Wooten
Facilities Manager
Kathleen can be reached at facilities@fmcquaker.org | 617-354-3383.
She currently is holding virtual office hours M-F 9:00am-12:00pm
Let's welcome Kathleen Wooten (she/her), FMC's new Facilities Manager!
Born and raised in Scituate, Massachusetts, Kathleen has had an extensive career in music education and community arts in the public schools. She is a clarinetist with music and education degrees from UMass at Amherst and Boston. Kathleen, her spouse David, and teen daughter Maille live in Methuen, MA.
In the past decade, Kathleen has embarked on a second career path of office administration, facilities management, event coordination, and social media management – often for faith communities. Kathleen enjoys encouraging and supporting faith communities as they come together in faithful lives and witness in the world. She also is becoming quite adept at unplugging toilets and learning about disinfectants and elevators.
Kathleen is a member of Fresh Pond Monthly Meeting, NEYM and travels in the tradition of Gospel Ministry among Quakers in New England. She also is adept at digital ministry and presents workshops and talks about supporting faith communities in digital spaces. Kathleen believes creating and encouraging virtual and physical spaces for us to be in faithful community is important and a call. She looks forward to seeing this in Love and Truth at FMC.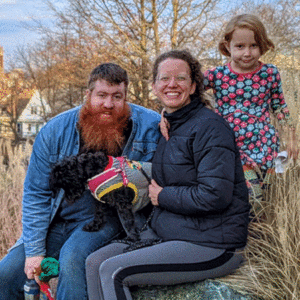 Greg Woods and Family
We wish a fond farewell to Greg Woods, FMC Youth Ministries and Education Coordinator, and his wife, Jenn Bonsall, and daughter, Margaret Rae. Greg, Jenn, and Margaret Rae are moving to Minneapolis to start a new chapter in their lives closer to their family. We are grateful for Greg's contribution to the youth in our community.
Greg hopes we will stay in touch. Here's his contact info:
Cell: 336-485-5007
Email: gregwoodsquaker@gmail.com
3845 11th Ave S., Minneapolis, MN 55407-2629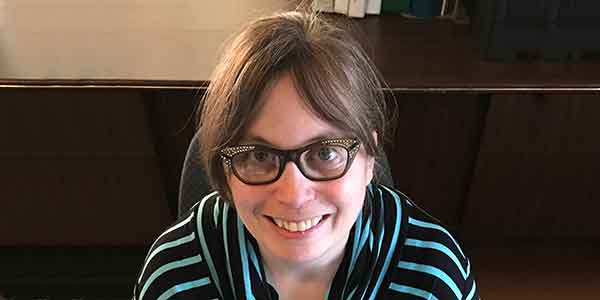 Amy Mercure
Office Manager
Amy is available by phone M-F from 10:00am-3:00pm.  She can be reached at office@fmcquaker.org | 617-876-6883.
Amy's responsibilities include being the helpful voice on the phone and the cheerful presence behind the desk for callers and visitors to FMC. If you're a newcomer looking for general information, part of an FMC group needing help to schedule space for an internal event, or if you're in need of something else, please don't hesitate to reach out to her. Amy has been with FMC since 2017.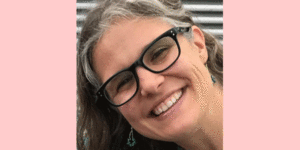 Amy Greene
Interim First Day School /
Youth Programs Coordinator
fdsypcoordinator@fmcquaker.org |
413-251-6512
I am very excited to announce that Amy Greene will be joining the FMC staff as the half-time Interim First Day School / Youth Programs Coordinator effective April 12, 2021. Amy and her family have been active participants in the FMC community over the past several years, and her daughter Clara has been a delightful presence in the FDS program. Amy has served on the First Day School/Youth Programs Committee and the First Day School Curriculum Committee. She has a strong background in teaching and creating innovative programs for children. Her dedication to First Day School and Youth Programs, her knowledge of the parents and families in our community, and her commitment to maintaining a vital program will be so valuable to FMC during this next year. Please join me in welcoming Amy to the FMC staff!
Jan Nisenbaum
Interim Coordinating Team