First Day School News
First Day School (FDS) is the Quaker equivalent of Sunday School. FDS is available to the all ages of children of members, attenders, and visitors, who do not wish to remain with their families in Worship in the Meetinghouse. The First Day School is under the care of the FDS and Youth Programs Coordinator, Amy Greene. Regular attendance is encouraged, but one-time or irregular attenders are also welcome.
First Day School Reminders: Children join with their families for the first 15 minutes of Worship. Around 10:45, someone will stand in Meeting with the First Day School banner, and children who do not wish to remain in Meeting will follow the banner-bearer to their classroom. As we are still often outside for at least part of the morning, please bring weather-appropriate layers. Indoors at FMC masks are required for those two and over.
If you haven't registered for FDS for the 2021-2022 year, before dropping off your children please fill out the registration form here. We also have paper copies available if you prefer.
Schedule
Sunday, October 24, 10:30 – 11:45am: We will hear and act out a Native American story of why some trees lose their leaves in the autumn, as well as work together as Indigenous people throughout the world do to process an important food source that is widely available, but unknown to most of us.
Sunday, October 31, 2021, 10:30 – 11:45am: It's Halloween! Children (or the young at heart) are invited to dress up in a favorite costume. We will play with the themes of how we look on the outside vs how we feel on the inside.
Sunday,November 7, 10:30 – 11:45am: Intergenerational (Family) Meeting for Worship (Hybrid, Zoom). To participate using Zoom, click this link or call 1-646-558-8656 and provide the Meeting ID 846 5016 8316 and passcode 140406.
---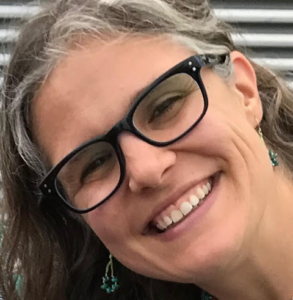 For more information, contact Amy Greene, First day School and Youth Programs Coordinator at fdsypcoordinator@fmcquaker.org