Weekly Announcement Sheet deadlines are:
Mondays, March 2, 9, 16, 23, 30
March Business Meeting, 1:15pm, March 8,
Ian Harrington, presiding
April Newsletter Due , Monday, March 16
April Minutes & Reports Due, Monday, March 23
April Business Meeting, 1:15pm, April 5
Ariel Maddocks , presiding
Dear FMC Community,
We have been invited by New England Yearly Meeting (NEYM) to submit our "State of the Society – 2019" report. Throughout this past year, we have been meeting together as a community to find a path forward in these complicated times. We feel we might be on the edge of something new in our life together and invite you to join us in reporting our "condition", and to that end offer these queries.
"What Does Love Look Like in Challenging Times?" "What does love look like in worship?" "What does love look like in our gatherings outside worship?"
On March 1st, the Forum at 9:30 will be our State of Society Report, an opportunity for sharing thoughts. And please do feel free to speak with members of Ministry and Counsel as well as our Clerks to offer your input.
Here are some queries we hope might initiate thoughts and conversations among us.
How are we leaning into this work of learning and Spirit's call? When we fall short of what we might be and do, how do we all hold each other in those moments and grow there?
How do we lift up each other's gifts and contributions?
What practices does FMC hold on to and what should be let go as our meeting strives to share power more equally, chip away at oppressive behavior, and be more welcoming?
How can FMC be more transparent in our structures and practices for the benefit of all?
How are we doing in the FMC community to support and integrate families and young adult Friends? What are we doing well and what can we do better?
What voices are we not hearing or can better hear?
How does our budget reflect our values, our ways of being and moving through these times?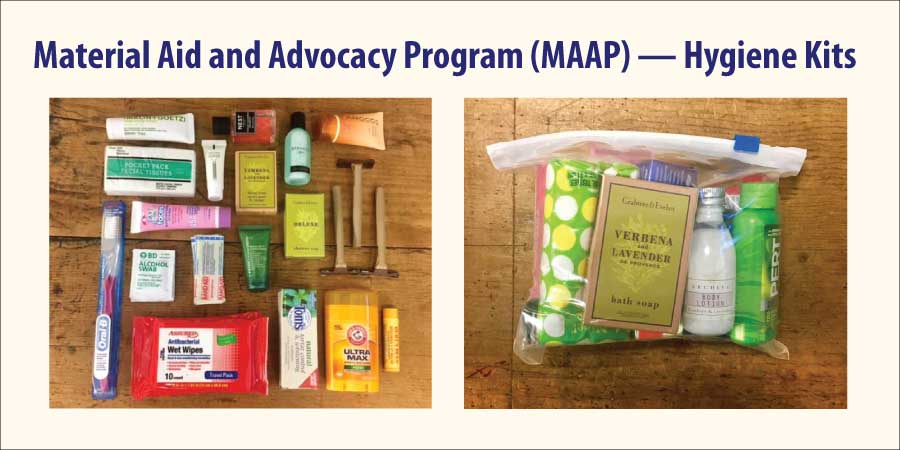 To help the Material Aid and Advocacy Program (MAAP) housed in the Meetinghouse basement, First Day School is collecting items for hygiene kits on the list that they will all put together during March 8th Meeting for Business. Click the image above to see the flyer.
There will be baskets for your donations in the Meetinghouse and Friends Center in both the lobby and the Friends Room on Sundays to collect items.
In February in First Day School, we talked about equality of all sorts, including the rights of people to vote. Here is one of the FDS teachers, David Smith, reading a book about voting. Afterwards, local voting activist Robin Chen talked about her work towards lowering the voting age so that youth have a larger voice in the government!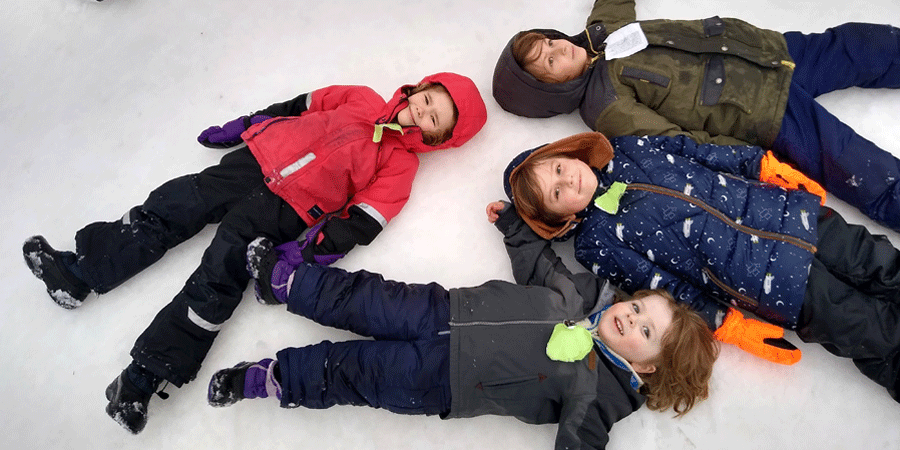 Seventeen people made their way out on Saturday, February 1, for time snowshoeing and cross-country skiing in Weston, MA. Here are some of the participants enjoying the snow!
Young Adult Friends (YAF) News
Spring Young Adult Friends Retreat + trip to Living Faith Gathering
April 3-5, 2020
Portland, Maine
This is a chance to gather in a warm and welcoming peer group for young adults (YAFs) to connect around our spiritual seeking and growth, and then take a trip as a group to connect with the wider New England Quaker community at the all-ages event for connection and fellowship, Living Faith Gathering. Living Faith is where Friends deepen our relationship to each other and our Quaker faith, and this is made even more meaningful by experiencing it within the intimacy and support of a group of YAFs. This retreat is an excellent opportunity to both build close connections to people in the same life stage as you, AND find out what's alive in the larger Quaker community. Plus, the YAF community in Portland is kind of on fire right now and we're excited to share that with you.
More about what this retreat will be like on the event page here and on the Facebook event here. Be sure to share with young adults you know who might find this experience meaningful!
Registration will open in about a week. Feel free to email me with questions at maggie@neym.org.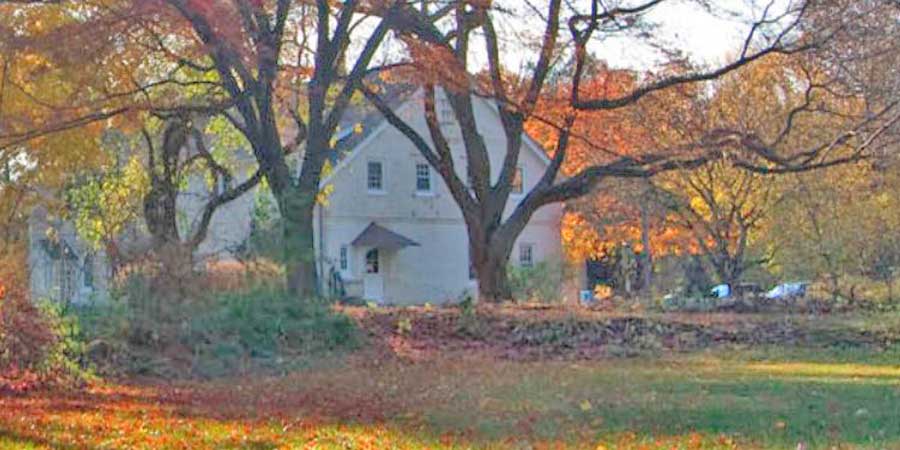 Two opportunities for YAFs at Pendle Hill
Below are two summer opportunities (an internship and a conference) that will be held at Pendle Hill, a Quaker retreat center outside of Philadelphia.
Farm-to-Table Organic Garden Summer Intern
In this paid internship, the Intern will participate in day-to-day garden tasks and projects, fostering and sustaining a holistic, cost-effective, land-centered food ethic that nurtures the body and spirit of the Pendle Hill community in accordance with our food philosophy and Quaker Testimonies. Throughout the summer the Intern will work on a project of their choosing and have the opportunity to participate in Pendle Hill Education workshops taking place in the garden. The hottest few hours of each work day, as well as one full day a week, will be spent in the kitchen, assisting in the incorporation of garden produce into meals, and performing other tasks as assigned. The full posting, including timing, pay, and application details, is attached and available here.
Continuing Revolution: Transformative Conflict and Justice
The second opportunity is this young adult conference taking place June 5-10, 2020. I'm very excited about how the program is taking shape! From the explorations of the nuances of various identities in individuals' upbringings around approaches to conflict, to community accountability in harm, from the common patterns of group dynamics to policing, the (in)justice system, and imperialist militarism – we're covering it all, with a special focus on experiential engagement, tools to take away, and spaces for healing and holding our transformation. Registration is open and we would love to see you and/or some folks from your programs! I've attached a flyer, and would be most grateful if you would bring it to an event and/or help spread the word among young adults in your regions otherwise. Questions can go to me, Hannah, or Lina at lblount@pendlehill.org.
Hannah Mayer
Executive Assistant
Pronouns: she, her, hers
Pendle Hill
338 Plush Mill Road, Wallingford, PA 19086
610-566-4507 x 144 | www.pendlehill.org | @pendle_hill