Weekly Announcement Sheet deadlines are:
Mondays, January 6, 13, 20, 27
January Business Meeting, 1:15pm, January 12,
Ian Harringtin, presiding
February Newsletter Due , Monday, January 20, 2019
February Minutes & Reports Due, Monday, January 27, 2019
February Business Meeting, 1:15pm, February 9,
Debby Colgan presiding
Who is Jesus to me?
The forum topic on December 22 was "Who is Jesus to You? What does the Christmas Story Mean to You?" , Susan Davies and Mary Gilbert shared their answers; forum attenders did, too.
Susan said, "I believe in a spirit, an essence, a god who/which is experienced as within us and apart. This God moves us toward love, kindness and fairness, and can be experienced as a sense of unity or as a sense of disunity, of "ill-ease", with ourselves and others." See here for her complete presentation.
Cornelia Parkes, a forum attender, also shared her experience with Jesus. Her story is here.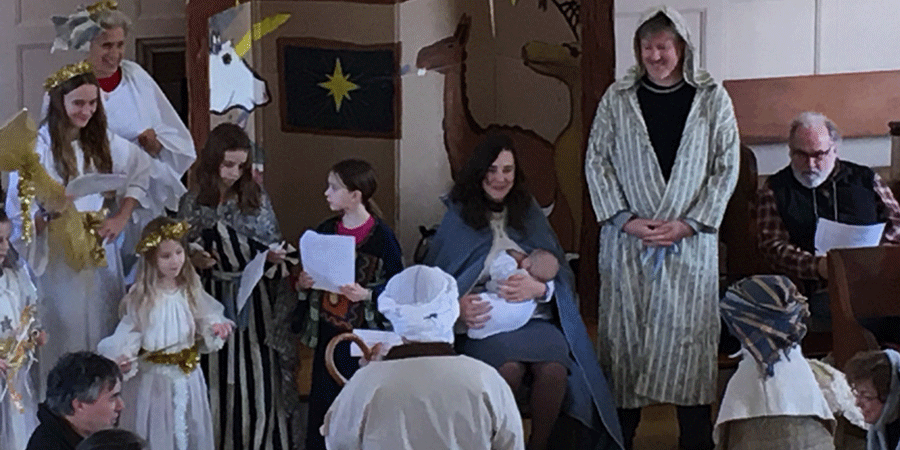 On December 15 at the rise of Meeting for Worship, the First Day School, family, and friends presented a Christmas pageant written and directed by Ruthanna Kern.
Young Adult Friends (YAF) News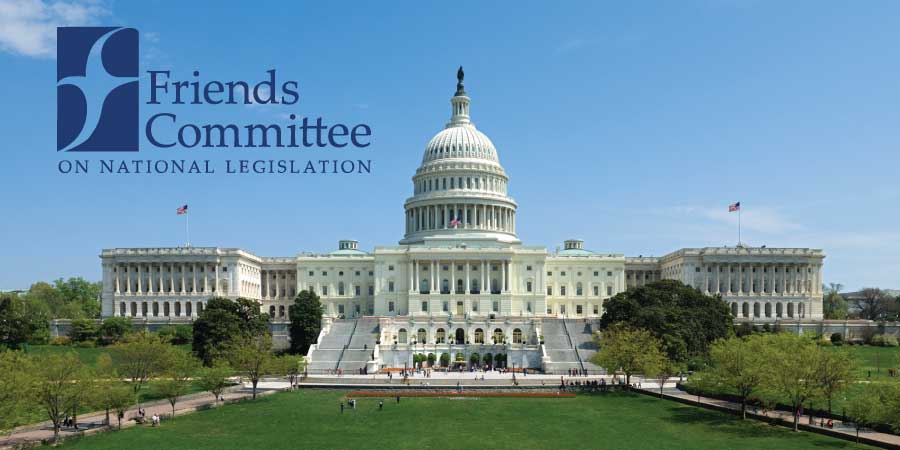 FCNL Spring Lobby Weekend 2020
Saturday March 28 – Tuesday March 31 in Washington, DC
At Spring Lobby Weekend 2020, hundreds of students, recent grads, Quakers, and young adults will come to Washington, D.C. to lobby Congress on one critical issue—climate change.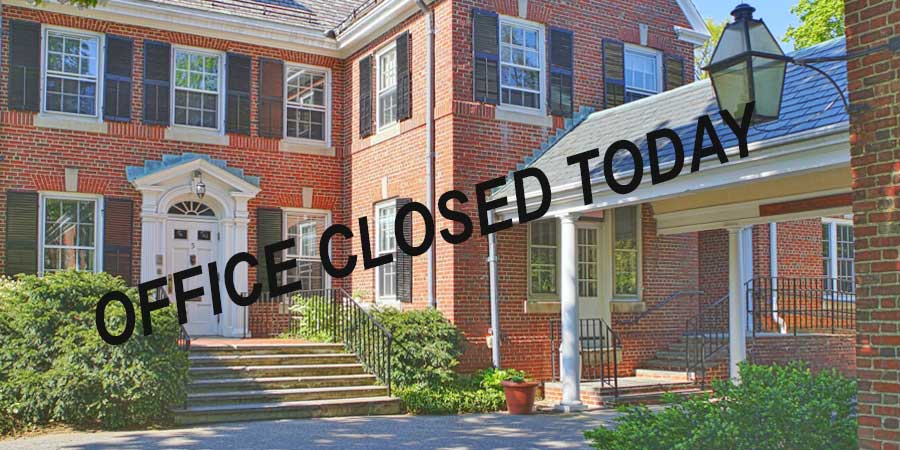 Office Holiday Closings
The FMC Office will be closed on Tuesday, January 1 and Monday, January 20, 2019.
Deadline for Adds/Changes for New FMC Directory is January 12
Please check your entry in the draft directory, now available in the binder outside the FMC office! You can make any changes right on your entry. If you aren't listed but would like to be, fill out one of the blank forms in the front of the binder. Printed copies of the new directory will be available in the office by late January. Questions? Contact Holly Lapp at recorder@fmcquaker.org.
The Clerks Team for 2019-2020
Ian Harrington is serving as Co-Presiding Clerk, Jonathan Vogel-Borne is serving as Assistant Clerk, and David L Myers is serving as Recording Clerk for the whole new year (through June 30). Six Friends are sharing the other Co-Presiding Clerk position. The rotation is as follows:
January 12 – Ian Harrington
February 9 – Debby Colgan
March 8 – Ian Harrington
April 5 – Ariel Maddocks
May 3 – Ian Harrington
May 17 – Patricia Wild
June 14 – Ian Harrington
June 28 – Liz Moore
The Meetings for Business in Worship are scheduled for the Meeting House at 1:15 pm on the second Sunday of the month: January 12, February 9, March 8, April 5 (to avoid Easter), May 3 (to avoid Mothers' Day) and May 17, and June 14 and June 28.
Contacting the team is easy though, as an email sent to clerk@fmcquaker.org will get to the right people.
Do you have a few extra hours to give to FMC?
Are you interested in finances and/or databases? Or children? or good with tools? or words? or just want to chip in a bit more on Sundays?
I have a few invitations for you to consider
We are organizing a small group to meet one time to go over our finances and understand them more deeply and update our projections based on the current deficit FMC is running and the current amount of reserves we have saved. This could be a great opportunity to both help FMC and also understand our finances better.
FMC currently uses Filemaker Pro, programmed by David Meyers. We are beginning to research other possibilities. There are two parts to this invitation. The first is to help David and be a back-up Filemaker troubleshooter. The second is to help us research and decide about the possibility of switching. You could let us know what you already know, volunteer to research one option and fill in info on our Google Drive excel chart where we will be gathering information, or be part of the full planning process. In other words, there's so many different ways to be involved.
We have need for folks to be occasional childcare workers when a parent is at a meeting. Sometimes this is on Sundays and sometimes this is during the week in the evening. You'd be one of two adults in the room, so the responsibility would be shared and not solely on you.
We have a large facility in need of various things such as the dryer vent cleaned out and other small maintenance jobs. Ideally this would be someone who could come in during regular M-F daytime hours. Do you have a flexible schedule and miss using your hands?
Editing the newsletter and announcement sheet. The Publications group just lost a member of their team and is interested in finding someone else to help out!
Help on Sundays: Write the Whiteboard announcments in the morning before worship, help with Simple Lunch prep, help organize the food info cards for our monthly potluck, welcome folks to Simple Lunch and facilitate the process.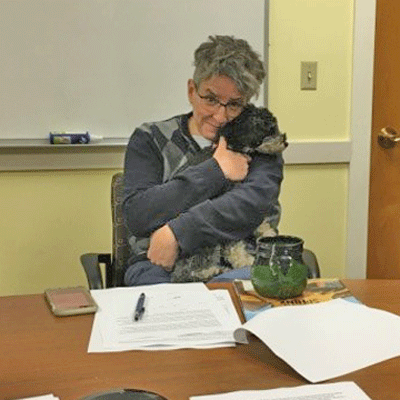 Your Resident Friend LJ Boswell (with Ella) at fmcresidentfriend@gmail.com
Wear Slippers Inside at FMC