Business Meeting, 1:15pm, Sunday, March 11
April Newsletter Due, Monday, March 19
April Minutes & Reports Due, Monday, March 26
Announcement Sheet Due, Mondays at midnight
Let your Light Shine at FMC!
An invitation to consider giving your time and energy
By Lorena Boswell, Resident Friend
"The early Quakers experienced church not as a building but as a people gathered by the Spirit… A way of fulfilling the functions of church emerged among them that early Friends called Gospel Order. They had no paid clergy, and all the members of the meeting bore a share of the responsibility for ministry, as well as for maintenance of the community." —Marcelle Martin, My Life is Love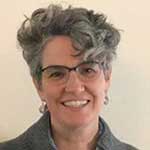 When I was new to Quaker Meeting in Humboldt County California, I was invited to join the Peace and Social Concerns Committee. Members of the meeting saw my interest and experience as an organizer around issues of race, poverty and homelessness. I had never considered being on a committee, yet their invitation made sense to me. It was a natural extension of my interest and experience. I said yes and soon discovered the many gifts of committee work. Not only was it an opportunity for me to do work that was important to me, but it also helped me feel more connected to the community that was quickly becoming my own.
Likewise, at the Forum on 2/25 Ann Foster explained that "the smaller settings provided by Forum, Afterthoughts, support committees, and Memorial Committee initially helped me both feel known and helped me get to know others– which over time has helped me feel connected to the larger community." In fact, she says finding smaller groups within the larger whole of FMC remain the major way she feels connected to FMC. She's been attending for many years, finding ways to connect, and now is led to pursue membership.
Each of us have many gifts and many ways we shine. The queries Nominating Committee would like you to sit with are:
What are your gifts and how do you let them shine?
How are you feeling led to share your gifts with the Friends Meeting at Cambridge Community?
This is not about pressuring people to do the work of this Meeting, but rather as our book of Faith and Practice reminds us:
"Members ought to feel a sense of rightness of their service — a sense of divine calling. Appointments should not be accepted nor declined lightly. Their acceptance should mean willingness to be regular in attendance, to work with others, and to share and to listen. Preparation for effective service is important, involving the ordering of personal affairs so that it is possible to give fully of time energy and spiritual resources."  —NEYM Faith and Practice 1985, p 225-6
The Nominating Committee Fair on March 4th will be an opportunity to talk to members of our 23 different committees and explore where you may feel led to serve. If you've never thought about it before, please consider deeply. You may be surprised and delighted at where this work will lead you.
2017-18 Annual Staff Evaluations: Seeking Feedback!
Your feedback is needed to help evaluate our staff, and to help them continually improve their performance.
For principal staff (David Dunphy, Facilities Manager; Amy Mercure, Office Manager, and Greg Woods, Youth Ministries and Education Coordinator) please email your comments to Lorena Boswell. You may also speak with Lorena to share your comments about these staff members.
For the Resident Friend (Lorena Boswell) only, please email your comments to Debby Colgan. You may also speak with Debby to share your comments about the Resident Friend.
If you interact with nursery workers or the Center Residents, your input on their work is also welcome; you can send these responses to Lorena as well.
Specifics about job duties are more helpful than general statements about the person. Please consider both what is working well and what could be improved. Please note that our practice is to include the author's name with the comment when it goes to the staff member unless you request otherwise. The deadline for receiving your comments is Sunday April 15th, but earlier would be appreciated. Job descriptions are available here on the website, as well as from Lorena.
Thank you for taking the time to give us your feedback!
End of an Era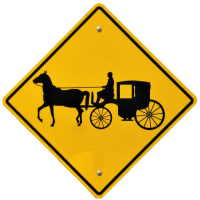 As we segue into the modern age with our new electronic newsletter, the very last paper copies of the FMC newsletter are being produced and will be sent via the United States postal service. We hope you will enjoy the new electronic format. If you would like to receive the FMC newsletter directly to your email inbox, please contact the office at office@fmcquaker.org | (617) 876-6883.