Business Meeting, 1:15pm, Sunday, May 6
June Newsletter Due, Monday, May 14
June Minutes & Reports Due, Monday, June 4
Announcement Sheet Due, Mondays at midnight
Threshing Sessions on the Future of the Meeting
We had three very lively threshing sessions in April to explore the future of FMC. The sessions covered a review of the past, an exploration of what we value about FMC, and an examination of several dilemmas that FMC is currently facing including the fact that our expenses consistently exceed our income. A total of over 100 attendees in the 3 sessions shared their input; people expressed how quickly the sessions went and how much they wanted to keep talking. The Planning Group will synthesize these conversations and report back to the Meeting. May Meeting for Business in Worship will emphasize finances; please consider attending to make sure your unique viewpoint and ideas are heard!
Good Friday Witness for Peace
Held annually since the early 1960s, folks from FMC held a meeting for worship on the Boston Common with most standing in silence, some holding signs or banners. A leaflet was also distributed to those passing by. The theme this year was the Poor People's Campaign. Click here for additional information about the Poor People's Campaign: a national call for moral revival.
All-Meeting Retreat, March 20-22, in Alfred, ME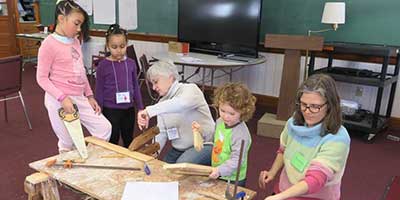 Member Mary Spitzer, North Shore sculptor and woodworker, helps the children in the retreat program use clamps to hold wood steady while working on it. Twice in the last three years Mary has offered her "unprogrammed" woodworking class during the all-meeting retreat by bringing tools, supplies such as glue and sandpaper, lumber, and techniques for putting wood together. Students, (adults and kids) bring an idea for something they'd like to make and Mary tries to match the techniques to the project.
Youth Ministries and First Day School Events
Greg Woods, Youth Ministries and Education Coordinator, hit the ground running with youth programs and First Day School. Here are some highlights:
End of the 2018 Fiscal Year (June 30) is Approaching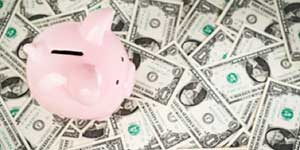 The end of the 2018 fiscal year is almost upon us (June 30, 2018) and our donations are not showing up as reliably as our expenses. Please consider a donation to the Meeting if you've been putting it off, or an additional gift if possible. There are many demands on our charitable giving, but please consider what the Friends Meeting at Cambridge community provides to you and make a high priority donation before the year ends. —Thank you from the Fundraising Committee
Screened Volunteer Youth Program Workers Needed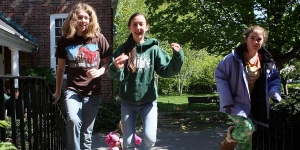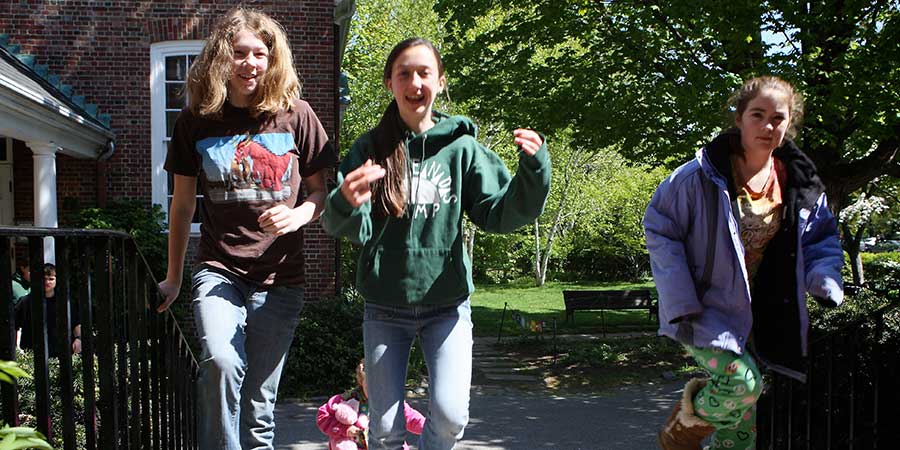 The FMC Youth Program always needs more screened volunteers to help with programs at the meetings and on trips like going snow tubing or visiting other congregations. Contact Greg Woods if you would want to be screened.
Men's Group at FMC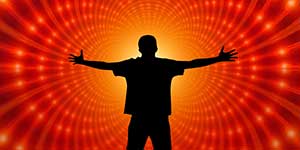 If you are interested in starting a Men's Group at FMC, please contact David Arond at darond@hsph.harvard.edu. He would be happy to act as host and suggests meeting every other week unless others prefer more.
Dear Friends,
This year's Good Friday Leaflet featured the Poor People's Campaign (PPC). Peace and Social Concerns chose the theme because members of the committee were involved in the Campaign. We would like to ascertain the extent to which other people in the Meeting are supporting the PPC and its plans for six weeks of action, beginning on Mothers' Day. If you are supporting this effort in any way, please reply to Ghanda Di Figlia.
Thank you.
Forums are held Sundays at 9:30am in the Parlor
For more information contact Kitty Rush, forum@fmcquaker.org
Please see the weekly announcement sheets for forum titles.
Let us share in your joys and sorrows! Contribute your personal news!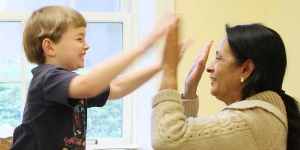 LEAD NURSERY TEACHER | FMC
Cambridge, MA | Part-time
Posted April 2018 | Deadline May 6, 2018
For complete information go to the job announcement post.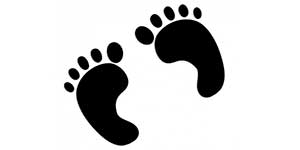 CHILDCARE PROVIDER | FRESH POND MONTHLY MEETING
Cambridge, MA | Part-time
Posted March, 2018
Qualifications: Mature adult minimum age 18, experienced with taking care of and interacting with multiple children infants to teens, the candidate must be able to work as a team with other childcare provider and parents, and respect Quaker values. Hours: Sundays 9:45 AM to 1:00 PM on 3 Sundays a month, 9:45 to 11:15 on 1 Sunday a month and any fifth Sunday. Childcare takes place in the gym at Cambridge Friends School, option of playground in warmer weather. The provider will escort the children to Meeting for Worship for the last 15 minutes of the Worship hour. Competitive salary. For more info call or text Gail Charpentier 857-272-0045.