Weekly Announcement Sheet deadline is Monday at midnight.
November Business Meeting, 1:15pm, November 10, Ian Harrington presiding
December Newsletter Due , Monday, November 13, 2019
December Minutes & Reports Due, Monday, November 25, 2019
December Business Meeting, 1:15pm, December 8, Minga Claggett-Borne presiding
The Tapestry of Meeting for Worship
Tom Sanders' article about Meeting for Worship at Friends Meeting at Cambridge was published under "Viewpoint" in the Friends Journal in August, 2017.
A Friend at Friends Meeting at Cambridge, MA, was recently asked by a non‐Quaker why she didn't privately meditate instead of attending First‐day worship. She responded by noting the importance of connecting with others in our meeting community.
While important, this hardly captures what makes meeting profound, special, and sacred, which has been revealed to me layer by layer, through decades of worshiping in meeting.
Addressing White Privilege Step by Step, Book by Book
This article by Cynthia Knowles was published in the Summer, 2019, issue of the Freedom and Justice Crier, a publication of the Racial, Social, Economic Justice Committee of New England Yearly Meeting of Friends.
"We need each other to seek truth and find the strength to resist the ways of the world, to fight the Lamb's War."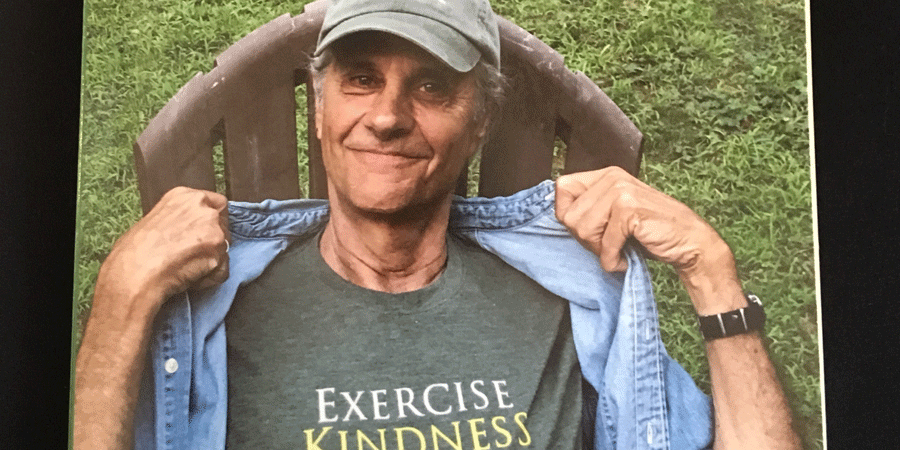 Short Time
John Bach's new book Short Time is now available for sale through the Harvard Book Store. To order a copy and to learn more about the book, please visit http://www.harvard.com/book/short_time/.
"After the end of the Vietnam war, longtime peace activist John Bach, who had spent three years in prison for resisting the Vietnam war, was sentenced again to federal prison for an act of non-violent civil disobedience in commemoration of Hiroshima Day and as a protest against nuclear weapons.
During this second imprisonment, he was transferred four times, serving time in both a minimum custody prison camp and a maximum security penitentiary. He went on two work strikes and one hunger fast, was punitively segregated four times, witnessed a murder, and was almost badly hurt himself. He played a good deal of organized basketball, was treated to an occasional gift of marijuana, and had two marvelous sexual exchanges in the visiting room during contact visits. The woman he was living with experienced a nervous breakdown during his absence.
He kept a daily journal, maintained his sense of humor, focused on affirming life in the midst of confinement, did very well in the prison culture, and generally was grateful for the chance to live and act as a free person.
He makes his living as a house painter and is the Quaker Chaplain at Harvard. He and his wife live in Arlington, MA.
Parts of it were published in Win magazine, Swords Into Plowshares (Harper and Row. 1987). and PEACEWORK: Twenty Years of Nonviolent Social Change (Fortkamp, 1989)."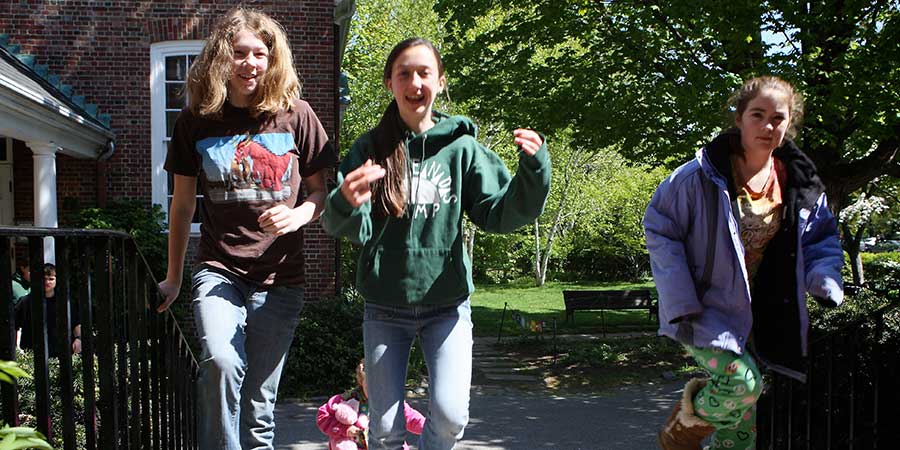 November Events for Youth and Families
Friday November 8,  6:30  – 8:00 pm
A Space for Listening and Telling Stories to Build a Deeper Sense of Community in a Fun Atmosphere. Finger Food & Kid's Craft Table will be available. All, including kids and youth, are welcome to tell stories that relate to the theme of Journeys. Here are a couple queries to help you think about a story to tell:
Are there trips that you took your breath away?
A hike that you remember?
A time that you had to do something hard and took a lot of effort?
An unlikely friendship?
Also feel free just to come and listen to a story.
Saturday, November 23, 1-5 pm
Pie Baking. Come and bake pies! If you can, please bring an ingredient: bit.ly/FMCpiebaking19 Beforehand come at 12 for lunch with the FDS/YP Committee
We will sell the pies the next day during Coffee Hour and donate the proceeds to an organization.
First Day School and Youth and Family Plans for the 2019-2020 School Year
The First Day School/Youth Programs Committee has been busy working with Greg Woods to make plans for the coming school year. In First Day School classes this year, they will explore many aspects of the Quaker testimonies.
You can learn more about their plans in the coming months here:
Family and Youth Calendar for 2019-2020
FDS Curriculum for 2019-20
PARENTS' LISTSERV
Something that come up at the Parents' Meeting is a desire for parents to be able to communicate with each other as a group. To facilitate this, I have set up a listserv through Google. https://groups.google.com/d/forum/fmc-parents. If you have an Google account, you can request access. If you don't have an Google account,please let me know and I can add you.
NEW NURSERY ASSISTANT Mei Ming Cornue-Hollander started as the new Nursery Assistant. Mei Cornue-Hollander was introduced to the FMC community by Pearl Kerber, former Nursery Coordinator. Mei currently lives in Brookline where she also works as a paraprofessional in the RISE program at the Runkle School. She completed her undergraduate degree at Brandeis University in sociology and elementary education in 2013. She received her elementary education license during her undergraduate studies. She is in the final year of her graduate studies at Boston University for moderate and severe disabilities. She looks forward to continuing her work with all different families and children.
Volunteers Are Still Needed to Help with Childcare
Our nursery is booming with children and they are wonderful. Several of our regular teen workers and regular volunteers cannot work as much as they used to and there is more of a demand for weekday evening volunteers while parents are in various FMC meetings.
Helping with childcare is one way to contribute towards the meeting community in order to alleviate childcare costs for the meeting and keep our children in a safe, loving environment. Plus our little children at meeting are pretty adorable. If you are interested, please let me know. The process to get screened is pretty simple and easy. Please contact Greg Woods at youthministries@fmcquaker.org or 413-251-6512.