Weekly Announcement Sheet deadline is Monday at midnight.
November Business Meeting, 1:15pm, November 10, Ian Harrington presiding
December Newsletter Due , Monday, November 13, 2019
December Minutes & Reports Due, Monday, November 25, 2019
December Business Meeting, 1:15pm, December 8, Minga Claggett-Borne presiding
The Tapestry of Meeting for Worship
Tom Sanders' article about Meeting for Worship at Friends Meeting at Cambridge was published under "Viewpoint" in the Friends Journal in August, 2017.
A Friend at Friends Meeting at Cambridge, MA, was recently asked by a non‐Quaker why she didn't privately meditate instead of attending First‐day worship. She responded by noting the importance of connecting with others in our meeting community.
While important, this hardly captures what makes meeting profound, special, and sacred, which has been revealed to me layer by layer, through decades of worshiping in meeting.
Addressing White Privilege Step by Step, Book by Book
This article by Cynthia Knowles was published in the Summer, 2019, issue of the Freedom and Justice Crier, a publication of the Racial, Social, Economic Justice Committee of New England Yearly Meeting of Friends.
"We need each other to seek truth and find the strength to resist the ways of the world, to fight the Lamb's War."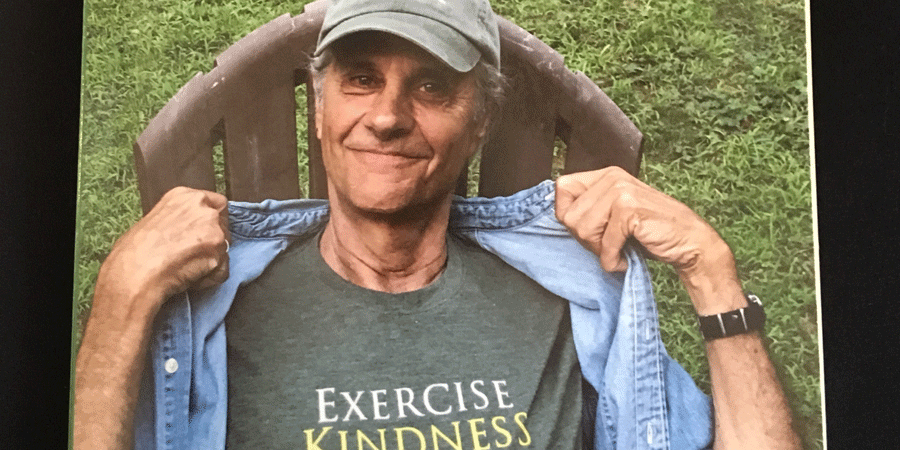 Short Time
John Bach's new book Short Time is now available for sale through the Harvard Book Store. To order a copy and to learn more about the book, please visit http://www.harvard.com/book/short_time/.
"After the end of the Vietnam war, longtime peace activist John Bach, who had spent three years in prison for resisting the Vietnam war, was sentenced again to federal prison for an act of non-violent civil disobedience in commemoration of Hiroshima Day and as a protest against nuclear weapons.
During this second imprisonment, he was transferred four times, serving time in both a minimum custody prison camp and a maximum security penitentiary. He went on two work strikes and one hunger fast, was punitively segregated four times, witnessed a murder, and was almost badly hurt himself. He played a good deal of organized basketball, was treated to an occasional gift of marijuana, and had two marvelous sexual exchanges in the visiting room during contact visits. The woman he was living with experienced a nervous breakdown during his absence.
He kept a daily journal, maintained his sense of humor, focused on affirming life in the midst of confinement, did very well in the prison culture, and generally was grateful for the chance to live and act as a free person.
He makes his living as a house painter and is the Quaker Chaplain at Harvard. He and his wife live in Arlington, MA.
Parts of it were published in Win magazine, Swords Into Plowshares (Harper and Row. 1987). and PEACEWORK: Twenty Years of Nonviolent Social Change (Fortkamp, 1989)."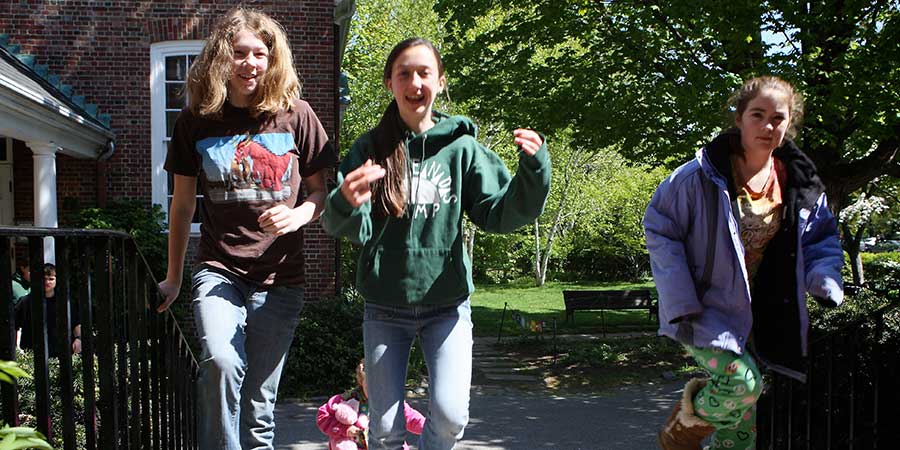 November Events for Youth and Families
Friday November 8,  6:30  – 8:00 pm
A Space for Listening and Telling Stories to Build a Deeper Sense of Community in a Fun Atmosphere. Finger Food & Kid's Craft Table will be available. All, including kids and youth, are welcome to tell stories that relate to the theme of Journeys. Here are a couple queries to help you think about a story to tell:
Are there trips that you took your breath away?
A hike that you remember?
A time that you had to do something hard and took a lot of effort?
An unlikely friendship?
Also feel free just to come and listen to a story.
Saturday, November 23, 1-5 pm
Pie Baking. Come and bake pies! If you can, please bring an ingredient: bit.ly/FMCpiebaking19 Beforehand come at 12 for lunch with the FDS/YP Committee
We will sell the pies the next day during Coffee Hour and donate the proceeds to an organization.
First Day School and Youth and Family Plans for the 2019-2020 School Year
The First Day School/Youth Programs Committee has been busy working with Greg Woods to make plans for the coming school year. In First Day School classes this year, they will explore many aspects of the Quaker testimonies.
You can learn more about their plans in the coming months here:
Family and Youth Calendar for 2019-2020
FDS Curriculum for 2019-20
PARENTS' LISTSERV
Something that come up at the Parents' Meeting is a desire for parents to be able to communicate with each other as a group. To facilitate this, I have set up a listserv through Google. https://groups.google.com/d/forum/fmc-parents. If you have an Google account, you can request access. If you don't have an Google account,please let me know and I can add you.
NEW NURSERY ASSISTANT Mei Ming Cornue-Hollander started as the new Nursery Assistant. Mei Cornue-Hollander was introduced to the FMC community by Pearl Kerber, former Nursery Coordinator. Mei currently lives in Brookline where she also works as a paraprofessional in the RISE program at the Runkle School. She completed her undergraduate degree at Brandeis University in sociology and elementary education in 2013. She received her elementary education license during her undergraduate studies. She is in the final year of her graduate studies at Boston University for moderate and severe disabilities. She looks forward to continuing her work with all different families and children.
Volunteers Are Still Needed to Help with Childcare
Our nursery is booming with children and they are wonderful. Several of our regular teen workers and regular volunteers cannot work as much as they used to and there is more of a demand for weekday evening volunteers while parents are in various FMC meetings.
Helping with childcare is one way to contribute towards the meeting community in order to alleviate childcare costs for the meeting and keep our children in a safe, loving environment. Plus our little children at meeting are pretty adorable. If you are interested, please let me know. The process to get screened is pretty simple and easy. Please contact Greg Woods at youthministries@fmcquaker.org or 413-251-6512.
Family Camping Trip
September 27-29, 2019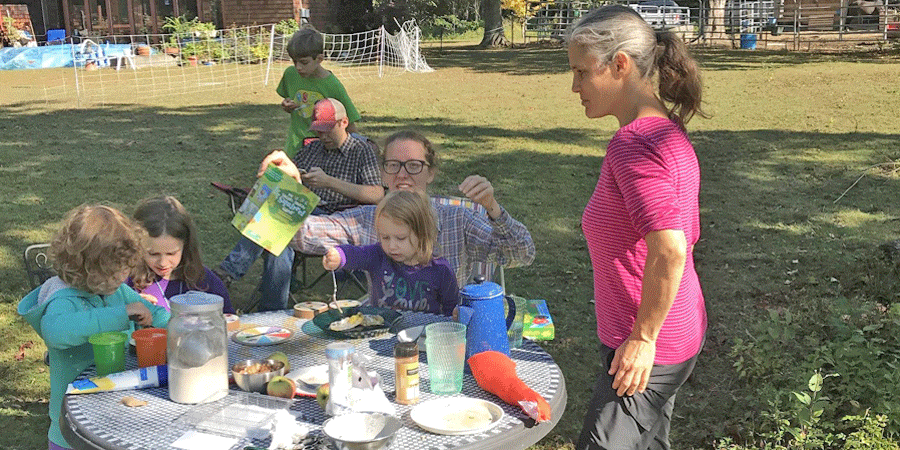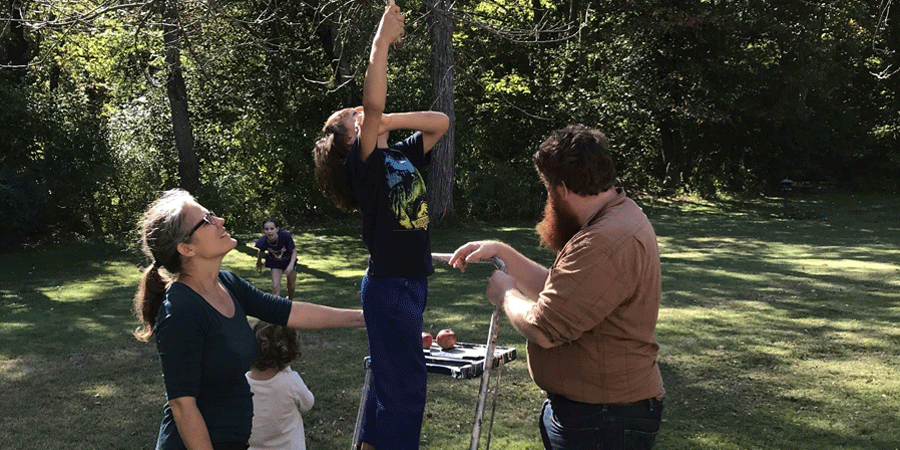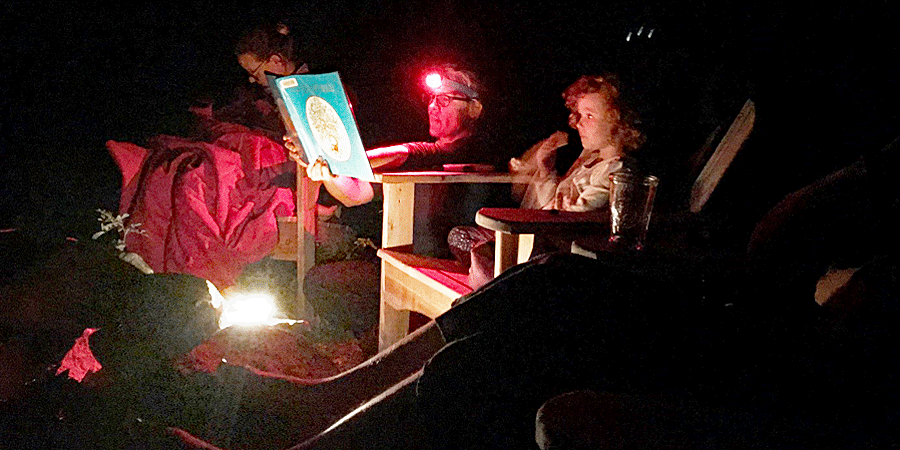 Twelve members of our community had a great time camping, cooking over the fire, picking apples, reading stories by the fire, and just enjoying time together during the last weekend of September.
Thank you to the Maddocks family for hosting us at their farm in Beverly. We hope to do another camping trip next year!
Family Worship on World Quaker Day
Sunday, October 6, 2019
Over 65 children and adults gathered for the first Intergenerational Family Worship of the fall on World Quaker Day Sunday, October 6. We were joined by three international Quakers on this special day–Burundian Pastor Parfaite Ntahuba and Nepalese Quakers Pradip Lamichane and his 11-year-old son Prabel. Pradip and Prabel shared a folk tale about a Nepalese frog fulfills his intention to go exploring beyond his little village.
Severyn Bruyn's Artwork on Display and Shared
October 12, 2019
At the Meeting for Worship to celebrate the life of Severyn Bruyn, Louise Bruyn continued Sev's tradition of bringing joy to FMC with this display of his work. Sev's light was shared even more broadly when the pieces were given to members of the community in his memory.
Peace and the Planet
Members of FMC have produced a 27-minute video exploring the links between peacemaking, environmentalism, and social good. You can download the video for sharing in your local Meeting and reference materials are available by contacting Dan Fitzmartin at planet@fmcquaker.org.
The Clerks Team for 2019-2020
Ian Harrington is serving as Co-Presiding Clerk, Jonathan Vogel-Borne is serving as Assistant Clerk, and David L Myers is serving as Recording Clerk for the whole new year (through June 30). Six Friends are sharing the other Co-Presiding Clerk position. The rotation is as follows:
September 8 – Ian Harrington
October 13 – Jan Nisenbaum
November 10 –Ian Harrington
December 8 – Minga Claggett-Borne
January 12 – Ian Harrington
February 9 – Debby Colgan
March 8 – Ian Harrington
April 5 – Ariel Maddocks
May 3 – Ian Harrington
May 17 – Patricia Wild
June 14 – Ian Harrington
June 28 – Liz Moore
The Meetings for Business in Worship are scheduled for the Meeting House at 1:15 pm on the second Sunday of the month: September 8, October 13, November 10, December 8, January 12, February 9, March 8, April 5 (to avoid Easter), May 3 (to avoid Mothers' Day) and May 17, and June 14 and June 28.
Contacting the team is easy though, as an email sent to clerk@fmcquaker.org will get to the right people.
Pastoral Care at FMC
Our FMC Community of Hope provides the following types of care and support to individuals within our community:
Friendly visits to someone's home or a visit to someone in a hospital or nursing home
Accompaniment to a medical appointment
Preparing and/or delivering meals
Conversations to assist in determining the need for a Support or a Clearness Committee
Supportive visits and listening presence during a challenging life experience
Sending cards on behalf of FMC
If you, or someone you know within our FMC community, might benefit from one of these care and support activities, please let us know. You may reach the program by emailing your request to PastoralCare@fmcquaker.org.
Do you enjoy reading the FMC Newsletter?
Consider joining the Publications Team that brings you the monthly FMC newsletter. Various talents are welcome: proof reading, event creation, reporting, photography. This is a great way to get to know the meeting.
Contact us at fmcbulletin@hotmail.com and see what we can do for you!
Cornelia Parkes
Holly Lapp
Amy Mercure
Simple Lunch Needs Additional Helpers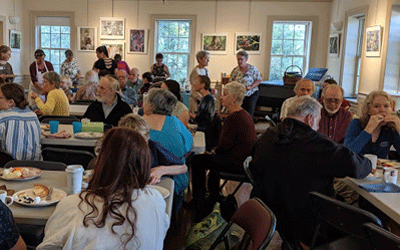 The almost-weekly Sunday Simple Lunches started in November 2015. Participation these days is usually large and always appreciative. The Lunch Crew has a number of very fine cooks, and gets a lot of help from lunch-eaters in setting out chairs, rinsing dishes, and putting away tables. Sometimes we are a little short-handed in the cleanup department—running the dishwasher, putting away leftovers, clearing the serving table, washing pots and pans. We invite Friends to consider joining us occasionally to do your preferred activity: cooking, putting out food and dishes, welcoming, running the dishwasher (great fun and training is available to supplement the written instruction sheet). Contact David L Myers at lunch@fmcquaker.org.
Seeking Database Apprentice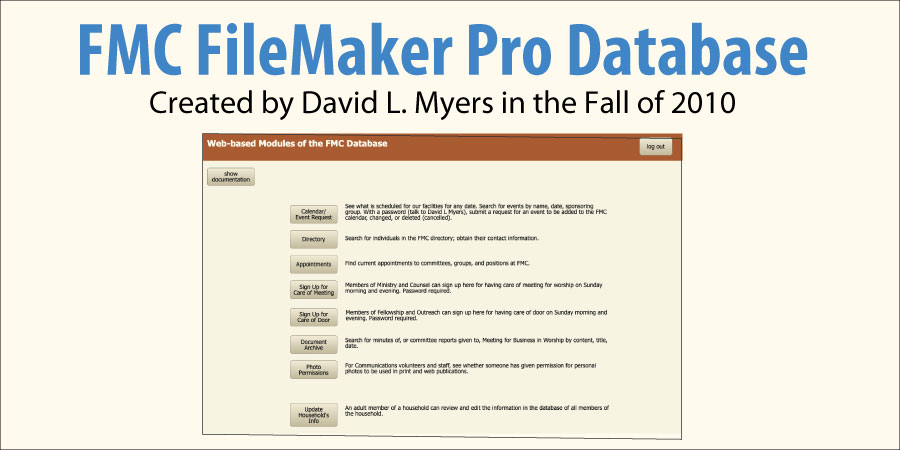 Put your database experience to work in support of a good cause! FMC urgently needs a person to learn our Filemaker Pro database that has been developed and maintained by one person over the last 9 years.  David Myers, also known as the simple lunch guru, is a really cool guy.  Find him in the kitchen any Sunday and check out this opportunity!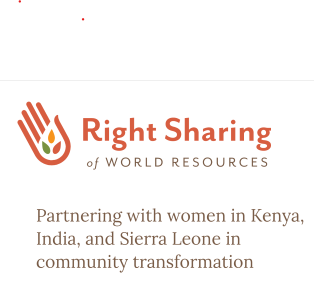 RSWR Stamp Program
Save your used postage stamps to raise money for Right Sharing of World Resource's work and mission.
Send in Your Stamps! The stamp program now accepts stamps of all issue dates and countries, both used and unused stamps, sheets of stamps, albums or boxed collections of stamps. Please follow these guidelines.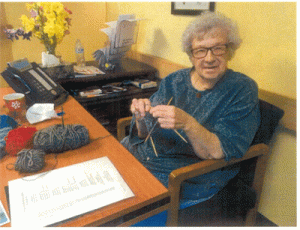 Larch Miller passed away at age 89 late in the afternoon on Thursday, August 29, 2019. Larch was born on September 14, 1930, and joined Friends Meeting at Cambridge on April 10, 1969. She was a member of FMC for many decades, and served as Clerk of the Meeting for several years in the late 1970's, before moving to New York City in 1983, and then to Vermont in 2001.
Her obituary is here.
George Capaccio Returns as Albert Einstein in November
George Capaccio has moved to Durham, NC, but will return to Boston again in November for several one-man performances as Albert Einstein. George's interactive two-part show — "Albert Einstein: Relatively Speaking" and "Albert Einstein: Reluctant Superstar" — brings the great scientist down to earth and makes his ideas accessible to young and old. Each part can be enjoyed without seeing the other. For more info see: georgecapaccio.com
George hopes some of us can make it to one or more of his November performances.
November 6, 1:00pm Maynard Council on Aging – Part 2
November 7, 12:45pm Carlisle Council on Aging – Part 1
November 7, 8:00pm Church of the Redeemer in Lexington – Part 1
Contact George for details about registering for these events at capaccio.g@gmail.com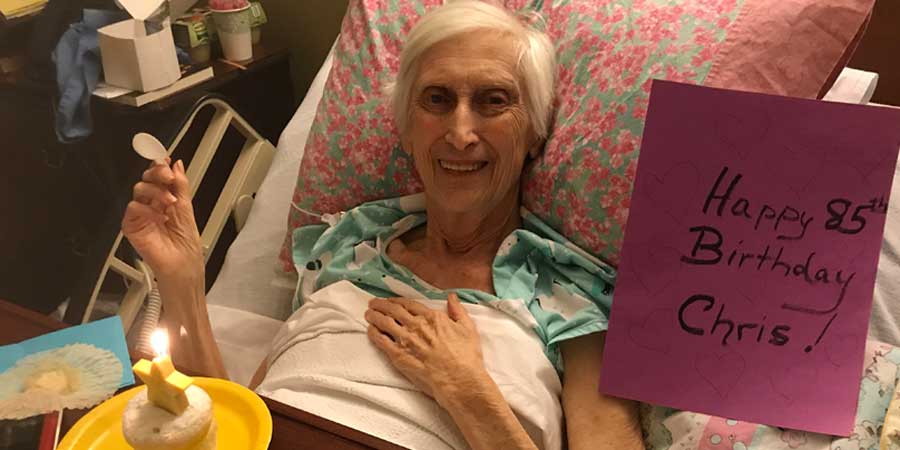 Long-time member Christine Connaire died on September 5, 2019. A memorial meeting for worship to celebrate Chris' life will take place on Saturday, December 14, 2019 at 2 pm followed by a reception. English Tea food will be provided; F/friends are invited to bring additional treats as led. Notice of Chris' death appeared in the Boston Globe.
You will find announcements for all current FMC events on the FMC website, fmcquaker.org on the home page. You can also see a  whole page all FMC current events by clicking on the image above. These events are free, except as noted, and open to the public. Below the announcements you will find the web calendar that can be viewed by the week or month that has in addition regular meetings for worship and committee meetings. These listings do not include non-FMC sponsored events that take place at FMC.
The FMC Quaker home page also has the current announcement sheet, this month's forums, Minutes and Reports for the next business meeting, and this newsletter. Bookmark this page and consult it frequently to keep current on FMC happenings. If you explore further you will find pages of interest to the community and to newcomers. You are encouraged to add your voice to the mix. Send comments and suggestions to Cornelia Parkes at cornelia@fmcquaker.org, who is your friendly website master and newsletter editor.
What is a forum? Click here to find out…
What Does Love Look Like in Challenging Times?
Our Theme for the Year
November 3: "Seeking the Truth in Love: Friends' Discernment and the Loving Community" with Richard Ristow.
November 10: "Exploring Voting Rights for Children" with Robin Chen.
November 17: "Feeding Ourselves and Others: A Spiritual Approach to Food" with Elise Springuel and Nancy Frost.
November 24: "Love through an Ageist Eye" with Laura Wolfe.
For more information or to present a forum contact Patricia Wild at forums@fmcquaker.org
Beacon Hill Friends House Seeks Full-Time Program Manager
The Beacon Hill Friends House – a Quaker nonprofit, cooperative residence, and center for education and social action in downtown Boston – seeks an organized and motivated self-starter as our next full-time Program Manager. In this role you'll lead and grow our initiatives advancing social justice, social action grounded in Quaker values, and public programming and outreach.
The ideal candidate will bring top-notch organizational, time-management, and communications skills, and strong ability to both work independently and collaboratively as part of a small but strong staff team. The Program Manager will be responsible for leading and coordinating our own programs, as well as the use of our space by outside groups (rented on a sliding scale), and managing various communication and outreach activities to support all of our work. Strong familiarity with Quakerism and ability to articulate Quaker principles, approaches, and practices is desired. The person we hire will join the Friends House at an exciting time in our history, as we enter our third year of an expanded vision and public presence for our organization with a lot of momentum and opportunity.
The position includes salary, generous benefits, and residency in our 22-member community house on a quiet tree-lined street in the heart of historic downtown Boston. More details and application instructions at bhfh.org/ProgramManager. Applications will be accepted on a rolling basis with interviews starting the week of November 11.
Nils Klinkenberg, Executive Director
Beacon Hill Friends House, 6-8 Chestnut Street, Boston, MA 02108
617-227-9118, www.bhfh.org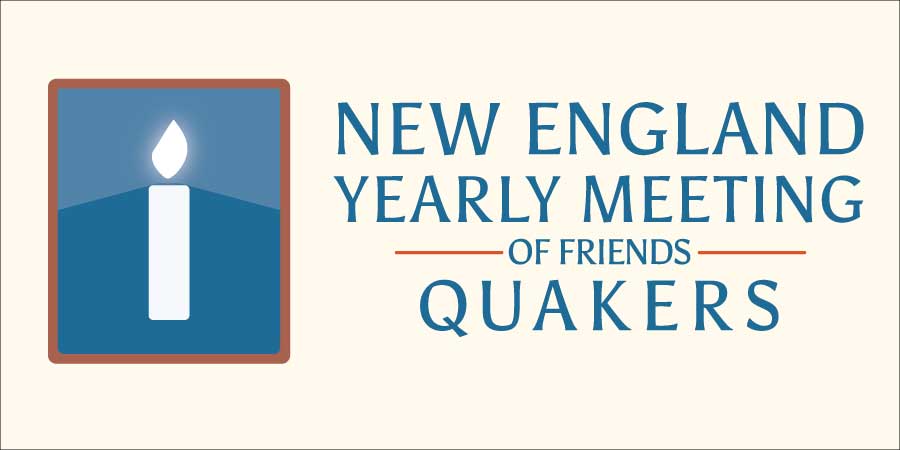 New England Yearly Meeting News
News from NEYM Annual Sessions in Castleton, VT, August 3-8, 2019. Sessions.
2019 Epistle of New England Yearly Meeting. Epistle.
There is a tide in the affairs of men, Which taken at the flood, leads on to fortune. Omitted, all the voyage of their life is bound in shallows and in miseries. On such a full sea are we now afloat. And we must take the current when it serves, or lose our ventures.
November Events
JYM Retreat, Friday, November 8 at 5:00pm – Sunday, November 10 at 12:30pm • New Haven, CT. Theme: Sharing our Stories.
Active Hope: The Work That Reconnects, Saturday, November 9 all day, Beacon Hill Friends House. Exploring the spiritual, emotional and intellectual aspects of envisioning and creating a life-sustaining society
FCNL Annual Meeting and Quaker Public Policy Institute ,Thursday, November 14 – Sunday, November 17, Washington, DC. Advance peace and justice
For more NEYM news visit https://neym.org/news-events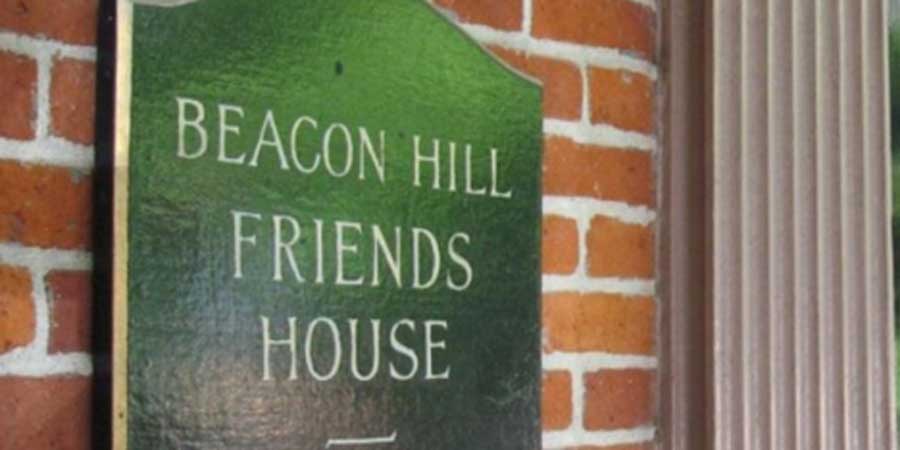 Active Hope: Introduction to the Work That Reconnects
Saturday, November 9, from 9:00am-4:00pm
Beacon Hill Friends House
Registration Deadline: November 2, 2019
We live in an extraordinary moment on Earth. As we witness unprecedented destruction of ecological, biological, and social systems, we can feel overwhelmed by anger, fear and other difficult emotions. How can we remain resilient, creative, and empowered to act for the healing of our irreplaceable world?
The Work That Reconnects, developed by teacher/activist Joanna Macy and others, draws on deep ecology, systems theory, and engaged Buddhism. Practices include group meditations, ritual, conversation in pairs, dance, and song. We will explore spiritual, emotional and intellectual aspects of envisioning and creating a life-sustaining society.This experiential workshop will be facilitated by members of the Boston-area Work That Reconnects community.
Advance registration is required for this event. Registration is on a sliding scale from $5 to $20; no one will be turned away for lack of funds. To request a scholarship, please email program@bhfh.org and include the word "scholarship" in the subject line. Registration will close on November 2. Some walk-in spaces may be available: contact John MacDougall at john_macdougall@uml.edu if you did not pre-register by the deadline.
Childcare is available by advance request. Please email program@bhfh.org by October 28 and include "childcare" in the subject line. We will attempt to accommodate requests made after October 28, but it can be hard to find providers on short notice. The workshop will be held in a wheelchair accessible room. For more information, visit our website.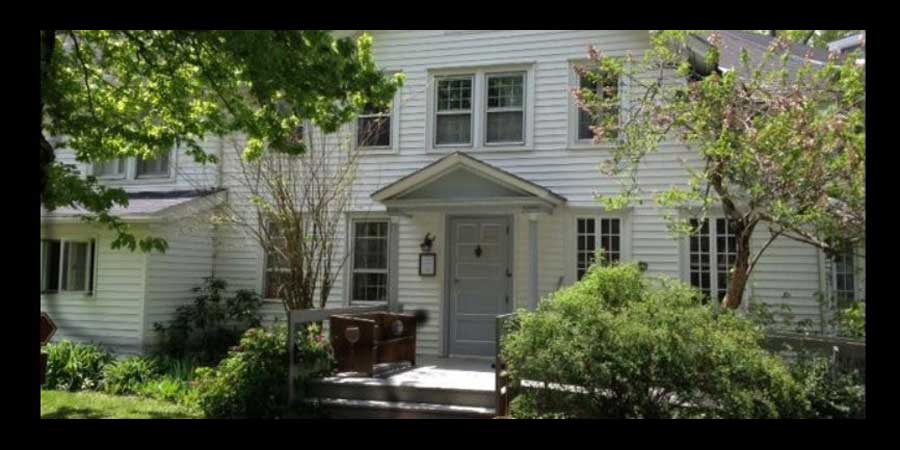 Peace Witness: Turning Quaker Testimony into Action
November 15-17, 2019, Powell House, Old Chatham, NY
Many Americans want to bring about a harmonious world but may not have internalized those leadings into actions. There are many ways to foster the world we seek, and this conference will explore ways that we, as Quakers and non-Quakers, can be for peace and bring about peace through both upstream work and direct action. This conference is for anyone who is ready to develop, deepen and share their peace witness with the world.
Facilitator: Joseph Olejak is a member of the Old Chatham Quaker Meeting and serves on the Outreach, Peace and Justice Committee as recorder. Author of "26 Weekends in the Columbia County Jail" and numerous Quaker blogs, Joseph has had firsthand experience with exploring Quaker queries and direct action. As a lifelong anti-war activist, I discovered that being anti-war is a just another form of war. What I now know is that there is a profound difference being "for something" vs being "against something." By deeping our thinking about what peace is we can create the conditions for cooperation and use non-violent means to bring about "the beloved community."
For more information see www.powellhouse.org or email info@powellhouse.org. Register here.
Register by November 1: $280-$200/adults; $125 ages/13-22; $70/infants-12; $175/commuter
After November 1: $260/$145/$90/$195
CHILDCARE WITH 3 WEEKS NOTICE
More info here info@powellhouse.org or 518-794-8811
"It Works If I Work It" – A Quaker 12-Step Retreat
November 22-24. 2019, Powell House.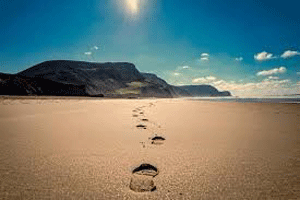 Please join us for this Quaker 12-step weekend led by facilitator Juliet Wright. The weekend will include many 12 step activities including 12-stepping a problem, the patterns of codependency and characteristics of recovery, meeting in a bucket, gratitude boxes, individual sharing, writing and sharing on program literature from literature from your 12-step program, singing and more! Join us for a meaningful weekend of recovery! Open to folks from all 12-step programs.
Juliet is a singer-songwriter, recording artist, author, and teacher who was born and raised in Central Vermont. A graduate of the Interlochen Arts Academy and the University of Miami, Juliet has spent her life pursing her love of music. She is the author of two books, Everything Is My Fault: One Woman's Journey through Codependency, and Everything Is for My Recovery: A Recovering Codependent Shares Her Experience, Strength and Hope, both published by Hidden Angel Publishing. She has also written, produced and recorded two albums of her music, Beloved and Fearless Moral Inventory, both of which are companion CDs to the book Everything Is My Fault, recorded by Hidden Angel Records. She is a devout Quaker and active in her Quaker Meeting. Codependency recovery is very important to Juliet, and she donates much of her time giving back to CoDA.
Register by November 12: $280-$200/adults; $125/ages 13-22; $70/infants-12; $175/commuter
After November 12: $260/$145/$90/$195
CHILDCARE WITH 3 WEEKS NOTICE
Register now.
More info here info@powellhouse.org or 518-794-8811