June Minutes & Reports Due, Monday, May 27, 2019
June Business Meeting, 1:15pm, June 9, 2019
June Adjourned Business Meeting, June 23, 2019
September Business Meeting, September 8, 2019
September Newsletter Due, Monday, August 19, 2019
Summer Bi-Weekly Announcement Sheet Due, Mondays June 10, June 24, July 8, July 22, August 5, and August 19, 2019
Weekly Announcement Sheets resume Monday, September 2, 2019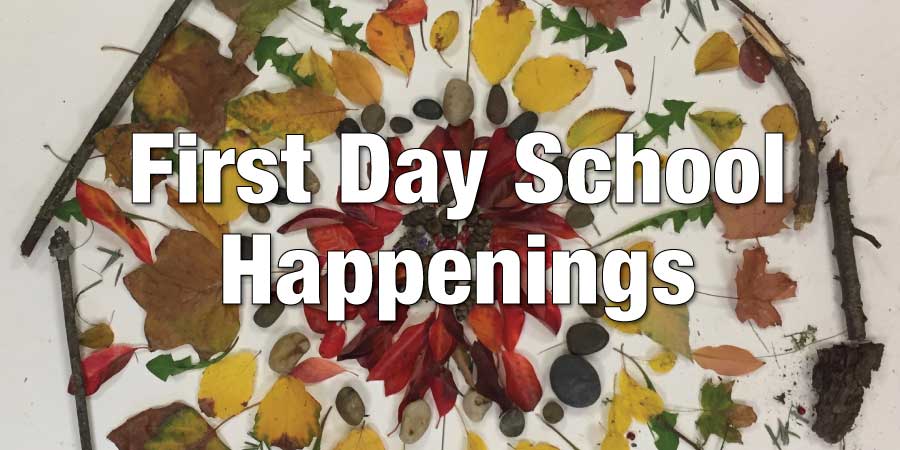 Last Day of First Day School is June 16
We will celebrate the last day of First Day School until after Labor Day on Sunday, June 16, with cake during coffee hour!
From June 23 through September 1 First Day School classes are replaced with summer playtime and activities. In good weather, we go to the park.
Hygiene Kits for MAAP Made in First Day School
On Sunday, April 28, the First Day School put together hygiene kits for the Material Aid & Advocacy Program, an independent organization housed in the Meetinghouse basement. The hygiene kits are distributed to their clients who live outside.
Thank you to everyone who donated supplies for the kits! We made 42 kits with the supplies.
Gardenng Project
On Sunday, May 19, Lizza Vachon led a First Day School lesson on the Parable of the Sower and the Seed and then led a gardening project, leading the First Day School students and teachers in putting new flowers in the planters. We hope the Meeting enjoys the new flowers!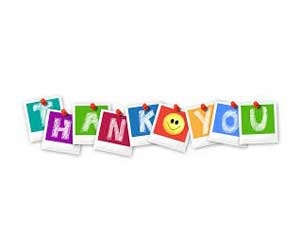 Thank you!
We are ending out another great year within the Nursery, First Day School, and Teen Worship.
I want to give a big thank you to everyone who has worked with the youth this year:
Nursery: Eliza Myers, Nursery Lead Teacher, Lydia O'Connor, Nursery Assistant (moved in November 2018 to California) Eddy Fleming and Elias Kern are regular teen workers in the nursery. Barbara Cannon, Nancy Cirillo, Debby Colgan, Tyler Dyer, Mary Gilbert, Amy Greene, Jo Ellen Hillyer, Betsy Hewitt, Patty Huff, Jane Jackson, Holly Lapp, Rachel Myers, Gail Rogers, Polly Stevens, and Andrew Szanton also assisted in the nursery.
First Day School: Patti Conty, Paul Dobler, Beth Fuller, and David Smith, were the core teachers. Amy Greene, Nancy Hewitt, Chris Jorgenson, and Lizza Vachon helped out with First Day School with lessons from time to time.
Curriculum Committee: Lorena Boswell, Beth Fuller, Chris Jorgenson, Paul Dobler, Ariel Maddocks, Chris Maddocks, David Smith, and Lizza Vachon. This committee helped to lead a way forward with the First Day School and the curriculum.
Teen Worship: Nancy Bloom, Andrea Condit, and Nora Sullivan were the core Teen Worship leaders this year. Polly Attwood, Elise Springuel, and Maeve Whitty filled in as substitutes.
I am grateful for each one of these community members who worked with the younger members of our community. They have helped more than 60+ youth to feel welcome here over the past year.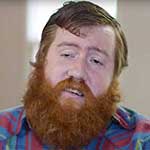 Greg Woods, Youth Ministries & Education Coordinator
youthministries@fmcquaker.org or 413-251-6512
New Childcare Volunteers Always Welcome
In my annual report, one of the questions that I asked is: Should the nursery be staffed more by paid people to free up people to be involved in other areas of the meeting life or should the wider community be more active in caring for our youngest members?
In my position as the Youth Ministries & Education Coordinator, my goal is to provide hospitality to families with children 18 & under. One of the ways is to make sure that the nursery is always appropriately staffed with paid workers and/or volunteers. Our youngest community members are a joy to be with. Also, the time commitment to volunteer will be set by you.
Please let me know if you are interested in volunteering by contacting me, Greg Woods, at youthministries@fmcquaker.org or 413-251-6512.
Joyful Noise Coffeehouse, Saturday, May 18, 2019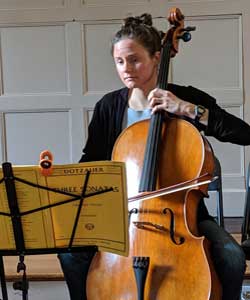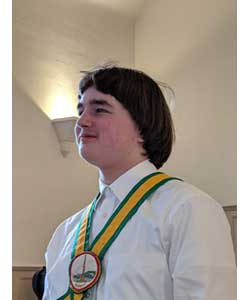 Nathan Gilbert Morris Dancer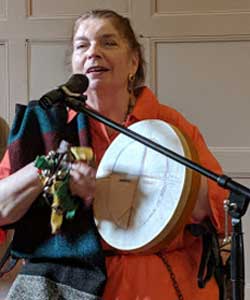 Ruth Canonico Story Teller