Weekly Announcement Sheet deadlines are:
Mondays, December 2, 9, 16 (two weeks), and 30.
December Business Meeting, 1:15pm, December 8,
Minga Claggett-Borne presiding
January Newsletter Due , Monday, December 16, 2019
January Minutes & Reports Due, Monday, December 30, 2019
January Business Meeting, 1:15pm, January 12,
Ian Harrington presiding
What is Simplicity?
by Ann Kriebel (who is NOT the Anne Kriebel, former member of Friends Meeting at Cambridge) published in Friends Journal.
True simplicity should connote not poverty but, rather a richness of spirit, a joy in living, the nurturing of creativity, sensitivity to the natural world, and love for all its creatures.
Read the full article here. This article was read and discussed in First Day School.
Making do with More
by Charles Eisenstein
A world without weapons, without McMansions in sprawling suburbs, without mountains of unnecessary packaging, without giant mechanized monofarms, without energy-hogging big-box stores, without electronic billboards, without endless piles of throw-away junk, without the over-consumption of consumer goods no one really needs is not an impoverished world. I disagree with those environmentalists who say we are going to have to make do with less. In fact, we are going to make do with more: more beauty, more community, more fulfillment, more art, more music, and material objects that are fewer in number but superior in utility and aesthetics. . . .
Charles Eisenstein's book Climate: A New Story was read and discussed by the New Story Group.
Young Adult Friends Midwinter Retreat 2020
A joyful start to the new year
January 2-5, 2020, Thursday, 7:00 p.m. to Sunday 12:30 p.m.
Woolman Hill Conference Center, 107 Keets Hill Rd, Deerfield, MA
Registration is now open!
Click here for details!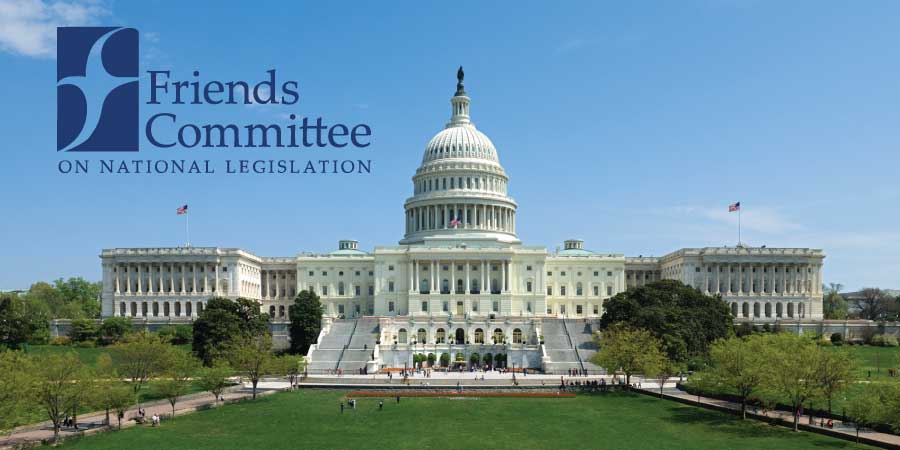 FCNL Spring Lobby Weekend 2020
Saturday March 28 – Tuesday March 31 in Washington, DC
At Spring Lobby Weekend 2020, hundreds of students, recent grads, Quakers, and young adults will come to Washington, D.C. to lobby Congress on one critical issue—climate change.
Avison Fund Grant Proposal Deadline: January 6, 2020
Help Us Identify Worthy Projects to Support that Benefit Children!
The Avison Fund Committee is now accepting proposals for the 2020 granting cycle. Proposals must adhere to the fund's guidelines: grants are made to organizations with year-long projects that support, care for, and enhance the lives of children. Paper copies of the Request for Proposals (RFP) are available in the Friends Center foyer. Electronic copies are available here., Proposals are due on Monday, January 6, 2020, by 5:00pm and must be submitted online to: avisonfundapps@gmail.com.
Please contact committee members at avison@fmcquaker.org with questions or suggestions of worthy, well-managed children's organizations. NOTE: Up to twenty percent of each year's disbursements may go to Quaker organizations.
Committee members: Betsy Hewitt, Lance Drane, Cynthia Knowles, Robert Irwin, Elizabeth Dyer