Weekly Announcement Sheet deadline is Monday at midnight.
October Business Meeting, 1:15pm, October 13
November Newsletter Due NEW DATE, Monday, October 14, 2019
November Minutes & Reports Due, Monday, October 28, 2019
November Business Meeting, 1:15pm November 10, 2019
Sabbath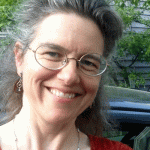 Jessie Brown's poem Sabbath appeared in Friends Journal in September 2019. Here's the link: https://www.friendsjournal.org/sabbath/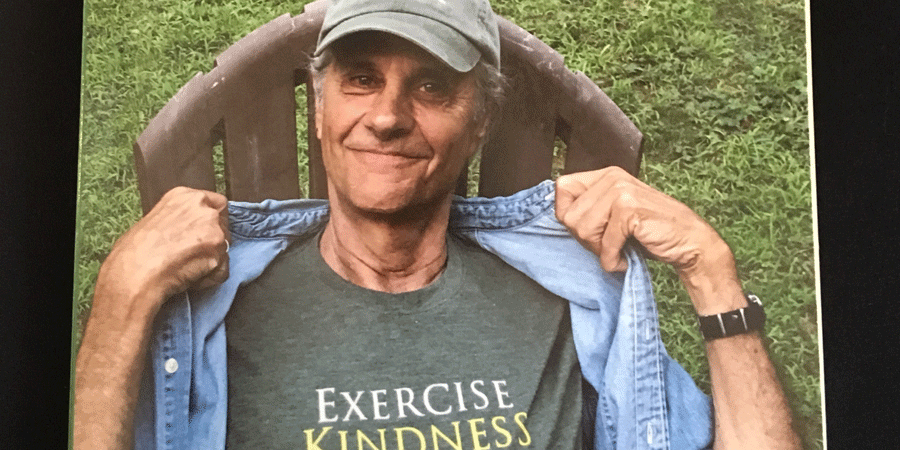 John Bach Testifies
John Bach was asked to provide a written statement before the Massachusetts State Legislature regarding five bills addressing nuclear policy and budget.
Here's his submission:
Let me tell you a story. It's about a small agrarian society where a successful harvest meant sustenance and survival for the next year.
One year the crop was found to be poisoned; not toxic enough to kill, but infected enough to render everyone insane. There was, of course, much consternation and the village elders decided to select a few individuals who would be fed with the remnants of the good crop so that there would be a contingent who knew that everyone else had unknowingly gone insane.
This may sound immodest, but I submit that the good folks who appear before you to speak of the horrors of nuclear policy, weapons, and culture are such people who remain constant to the human family and potential amid a society that has gone full scale bat-crap crazy with the normalization of nuclear madness.
There, that didn't take too long, did it?
Thanks for your attention.
John Bach is a longtime peace activist who lives in Arlington and is a house-painter and the Quaker chaplain at Harvard. He spent 3 years in prison as a war resister during the America war in Vietnam.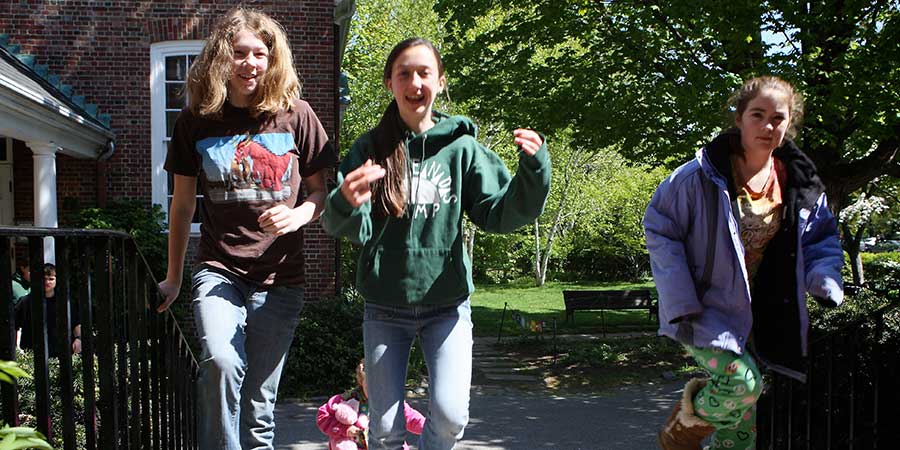 Family Worship
Sunday, October 6 10:30-11:40 am in the Friends Room
Theme: World Quaker Day with World Quakers
Join us in the Friends Room for our first intergenerational Family Worship of the new school year on World Quaker Day. We hope to be joined by three international Quakers on this special day–Burundian Pastor Parfaite Ntahuba and Nepalese Quakers Pradip Lamichane and his 11-year-old son Prabel. We'll gather for singing, stories, play, community building and worship. All are welcome whether you come with a child or not.
For more info, contact Ian Harrington familyworship@fmcquaker.org
Meeting Outing to Pumpkin Patch/Corn Maze
Sunday, October 27. Leaving FMC around 12 noon. Join us for this fun, intergenerational fall event. We will go to Hanson's Farm at 20 Nixon Road in Framingham, MA. Carpooling will be available.
RSVP to Greg Woods youthministries@fmcquaker.org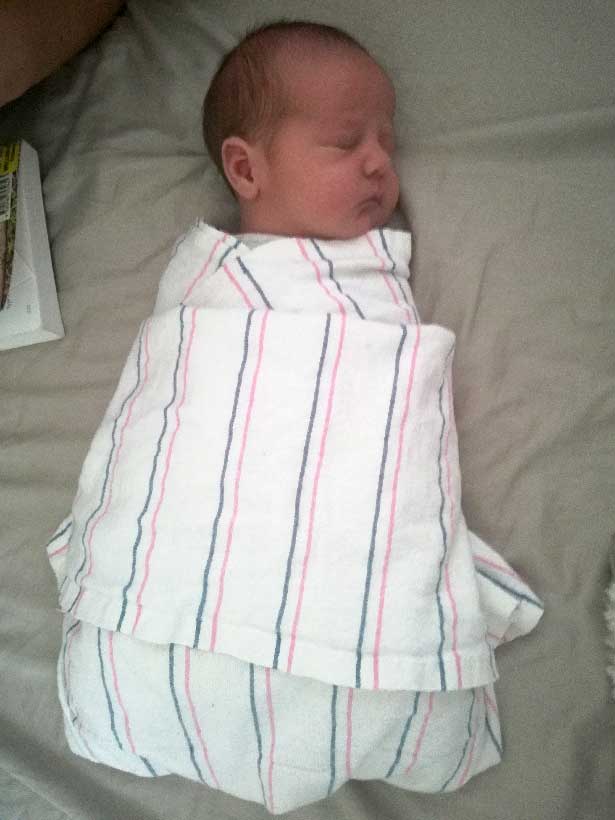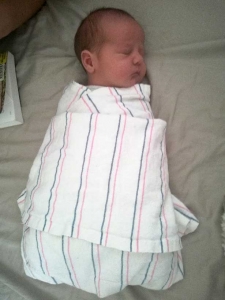 Remy Patrick Robertson was born Sept 13, 2019 weighing 8.8 lbs. His father, Thomas, and big sister, Emma, are meeting attenders.
If you want to help the family with food, please sign up on the meal
train: https://www.mealtrain.com/trains/n544rd
First Day School and Youth and Family Plans for the 2019-2020 School Year
The First Day School/Youth Programs Committee has been busy working with Greg Woods to make plans for the coming school year. In First Day School classes this year, they will explore many aspects of the Quaker testimonies.
You can learn more about their plans in the coming months here:
Family and Youth Calendar for 2019-2020
FDS Curriculum for 2019-20
PARENTS' LISTSERV
Something that come up at the Parents' Meeting is a desire for parents to be able to communicate with each other as a group. To facilitate this, I have set up a listserv through Google. https://groups.google.com/d/forum/fmc-parents. If you have an Google account, you can request access. If you don't have an Google account,please let me know and I can add you.
NEW NURSERY ASSISTANT Mei Ming Cornue-Hollander started as the new Nursery Assistant. Mei Cornue-Hollander was introduced to the FMC community by Pearl Kerber, former Nursery Coordinator. Mei currently lives in Brookline where she also works as a paraprofessional in the RISE program at the Runkle School. She completed her undergraduate degree at Brandeis University in sociology and elementary education in 2013. She received her elementary education license during her undergraduate studies. She is in the final year of her graduate studies at Boston University for moderate and severe disabilities. She looks forward to continuing her work with all different families and children.
Volunteers Are Still Needed to Help with Childcare
Our nursery is booming with children and they are wonderful. Several of our regular teen workers and regular volunteers cannot work as much as they used to and there is more of a demand for weekday evening volunteers while parents are in various FMC meetings.
Helping with childcare is one way to contribute towards the meeting community in order to alleviate childcare costs for the meeting and keep our children in a safe, loving environment. Plus our little children at meeting are pretty adorable. If you are interested, please let me know. The process to get screened is pretty simple and easy. Please contact Greg Woods at youthministries@fmcquaker.org or 413-251-6512.
International Day of Peace September 22, 2019
Drummers: Toussaint Liberator, Dan Fitzmartin, Emma Bingham, Ian Clester, Marilyn Bannan, Brian Robison, Maria West, David Doms, Minga Claggett-Borne, Susan Redlich, Jonathan Vogel-Borne
Peace and the Planet
Members of FMC have produced a 27-minute video exploring the links between peacemaking, environmentalism, and social good. You can download the video for sharing in your local Meeting and reference materials are available by contacting Dan Fitzmartin at planet@fmcquaker.org.
This 5-week course will delve into Quaker practice, history and prophecy. We meet on consecutive Sunday nights 6:30-8:30 pm starting October 6 through November 3, 2019. This series will offer sculpted discussions on worship, decision-making and testimonies. We will explore how the Quaker spark ignites us to transform our lives. We will consider Friends such as Mary Fisher the first Quaker to arrive in the US colonies (1658) and Bayard Rustin, a famous Quaker gay civil rights organizer (1968). We look forward to seeing you—full participation is encouraged but not required. Everyone's ideas are important whether you are new to the Quaker Way or whether you've practiced it for 50 years. For those who register we will order a Quaker pamphlet called the Gathered Meeting, as a reading for the course. Please prepare by reflecting on these queries:
What moved Friends to testify even during persecution?
How do worship, personal decisions, and spiritual life interact in our lives?
What ways does community witness for justice in these turbulent times?
Facilitators—Minga Claggett-Borne and Veronica Barron
Elders—Jan Nisenbaum, Jonathan Vogel-Borne, and Patricia Wild
10/6 What happens in Quaker Worship?
10/13 What Moved Early Friends?
10/20 How do the Quaker Testimonies Speak through us?
10/27 How do Quakers make Decisions?
11/3 How the Light Transforms Conflicts among Friends
The New Clerks Team
Ian Harrington is serving as Co-Presiding Clerk, Jonathan Vogel-Borne is serving as Assistant Clerk, and David L Myers is serving as Recording Clerk for the whole new year (through June 30). Six Friends are sharing the other Co-Presiding Clerk position. The rotation is as follows:
September and October – Jan Nisenbaum
November and December – Minga Claggett-Borne
January and February – Debby Colgan
March and April – Ariel Maddocks
May – Patricia Wild
June – Liz Moore
The Meetings for Business in Worship are scheduled for the Meeting House at 1:15 pm on the second Sunday of the month: September 8, October 13, November 10, December 8, January 12, February 9, March 8, April 5 (to avoid Easter), May 3 (to avoid Mothers' Day) and May 17, and June 14 and June 28.
Contacting the team is easy though, as an email sent to clerk@fmcquaker.org will get to the right people.
Pastoral Care at FMC
Our FMC Community of Hope provides the following types of care and support to individuals within our community:
Friendly visits to someone's home or a visit to someone in a hospital or nursing home
Accompaniment to a medical appointment
Preparing and/or delivering meals
Conversations to assist in determining the need for a Support or a Clearness Committee
Supportive visits and listening presence during a challenging life experience
Sending cards on behalf of FMC
If you, or someone you know within our FMC community, might benefit from one of these care and support activities, please let us know. You may reach the program by emailing your request to PastoralCare@fmcquaker.org.
Looking for Kitchen Dish Towels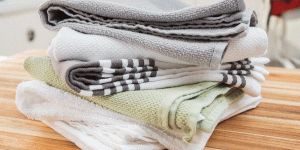 If you have some extra kitchen dish towels that are presentable and absorbent, please consider donating them to the FMC kitchen. We often seem to run out of dry ones before all the clean up work is finished.
Simple Lunch Needs Additional Helpers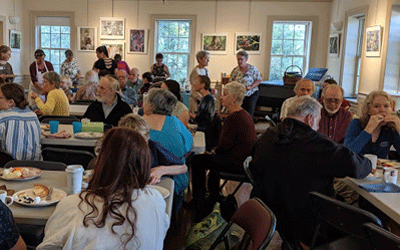 The almost-weekly Sunday Simple Lunches started in November 2015. Participation these days is usually large and always appreciative. The Lunch Crew has a number of very fine cooks, and gets a lot of help from lunch-eaters in setting out chairs, rinsing dishes, and putting away tables. Sometimes we are a little short-handed in the cleanup department—running the dishwasher, putting away leftovers, clearing the serving table, washing pots and pans. We invite Friends to consider joining us occasionally to do your preferred activity: cooking, putting out food and dishes, welcoming, running the dishwasher (great fun and training is available to supplement the written instruction sheet). Contact David L Myers at lunch@fmcquaker.org.
Seeking Database Apprentice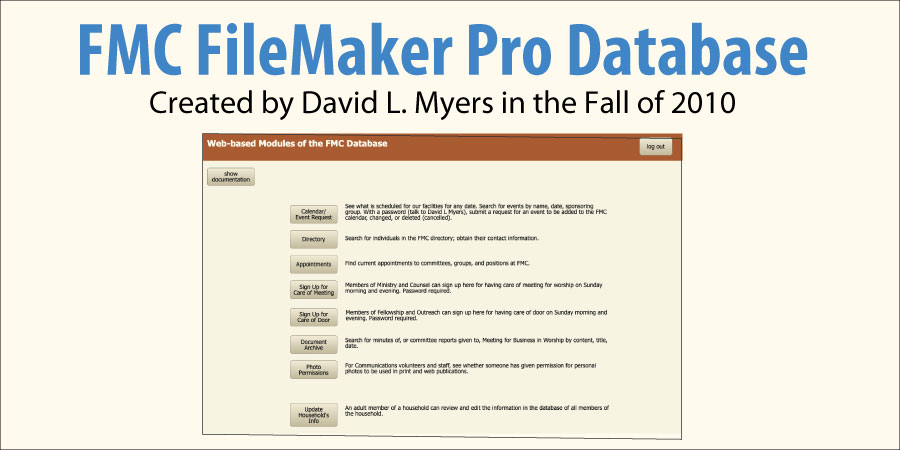 Put your database experience to work in support of a good cause! FMC urgently needs a person to learn our Filemaker Pro database that has been developed and maintained by one person over the last 9 years.  David Myers, also known as the simple lunch guru, is a really cool guy.  Find him in the kitchen any Sunday and check out this opportunity!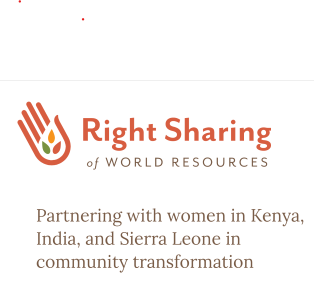 RSWR Stamp Program
Save your used postage stamps to raise money for Right Sharing of World Resource's work and mission.
Send in Your Stamps! The stamp program now accepts stamps of all issue dates and countries, both used and unused stamps, sheets of stamps, albums or boxed collections of stamps. Please follow these guidelines.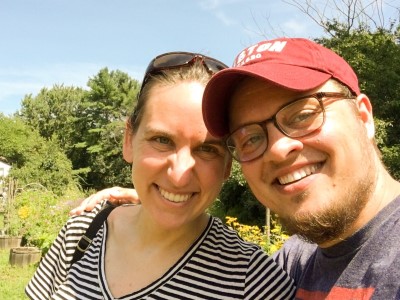 Christa and Clark's Wedding
Christa Frintner and Clark Reddy are delighted to be getting married under the care of Friends Meeting at Cambridge and welcome the community to attend the ceremony on Saturday, October 5, 2019, at 2:00pm.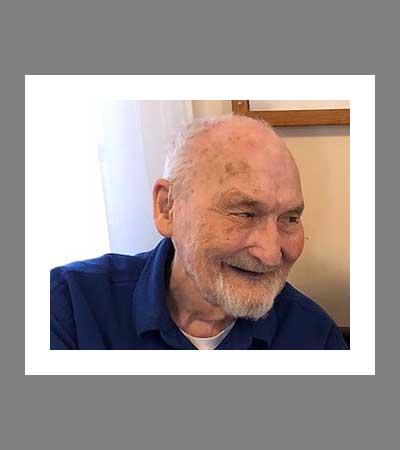 Severyn Ten Haut Bruyn. On May 26, 2019, retired professor of Sociology at Boston College, Severyn T. Bruyn, passed away peacefully at age 91, at home in Newton. He leaves his beloved wife, Louise Bruyn, son, George Bruyn and his wife June Epperson, daughter, Rebecca Bruyn and her wife Cindy Rosenbaum, daughter, Susan Collyer, and grandchildren, Matthew Collyer, Sev Bruyn, and Tiffany Brister. Founder of the participatory observation approach to research in the field of sociology, Bruyn authored 10 books and inspired the innovative Leadership for Change program at Boston College. A memorial meeting for worship to celebrate Sev's life will take place on October 12, 2019, at 2pm followed by a reception. Sandwiches will be provided; F/friends are invited to bring finger food, if so led. Notice of his death appeared in the Boston Globe. William Torbert, Sev's friend and Boston College colleague wrote this obituary. And for your enjoyments, here is one of Sev's musical compositions, "Hamlet A symphonic Poem 4Q"
Long-time member Lynn Lazar died on September 2, 2019. A memorial meeting for worship to celebrate Lynn's life will take place on Saturday, November 2, 2019 at 2 pm followed by a reception.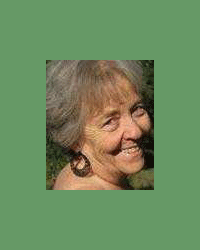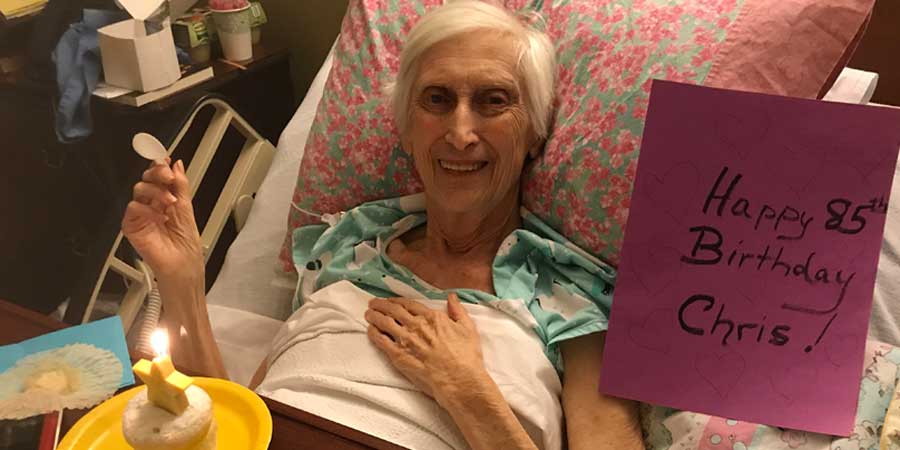 Long-time member Christine Connaire died on September 5, 2019. A memorial meeting for worship to celebrate Chris' life will take place on Saturday, December 14, 2019 at 2 pm followed by a reception. English Tea food will be provided; F/friends are invited to bring additional treats as led. Notice of Chris' death appeared in the Boston Globe.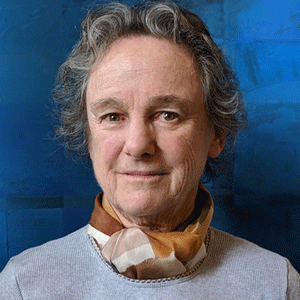 Our long-time member Sarah Kafatou has published a memoir of her life in Greece. It describes the experience of being together with her husband, a distinguished scientist, as he was contending with Alzheimer's disease. It also includes much reflection on the making of art, the quality of daily life in Crete, and the values that may matter most in life. The poet and memoirist Rachel Hadas recommends it as "unexpected, rare, and a revelation… Sarah Kafatou has given us a gentle-paced, keen-eyed lesson, day by day, in how to live as we get older." The book, Pomegranate Years, is available in print and e-book form from the publisher, Paul Dry Books, and from Amazon.
You will find announcements for all current FMC events on the FMC website, fmcquaker.org on the home page. You can also see a  whole page all FMC current events by clicking on the image above, or by clicking this link. These events are free, except as noted, and open to the public. Below the announcements you will find the web calendar that can be viewed by the week or month that has in addition regular meetings for worship and committee meetings. These listings do not include non-FMC sponsored events that take place at FMC.
The FMC Quaker home page also has the current announcement sheet, this month's forums, Minutes and Reports for the next business meeting, and this newsletter. Bookmark this page and consult it frequently to keep current on FMC happenings. If you explore further you will find pages of interest to the community and to newcomers. You are encouraged to add your voice to the mix. Send comments and suggestions to Cornelia Parkes at cornelia@fmcquaker.org, who is your friendly website master and newsletter editor.
What is a forum? Click here to find out…
Our Theme for the Year
What Does Love Look Like in Challenging Times?
October 6: " 'Showing Up' in Our Times: Practices of Prayer, Poetry, and the Peaceable Kin-Dom of God": Alexander Levering Kern
October 13: "Pomegranate Years: A Journal of Aging, Art, Love, and Loss on a Greek Island" by Sarah Kafatou, who will read from her new book.
October 20: "Israel and Palestine: How welcoming hearts offer hope to generate peace and justice": Rebecca Hecht and Skip Schiel
October 27: "Service, Support, and Community over 75 years." A reflection on changing community needs, mutual aid, and the movement for housing justice, health, and human rights for all. A Material Aid and Advocacy (MAAP) program
Quaker Worship at Harvard Divinity School
Need a Space to Re-Center?
Come experience Quaker Worship—30-minute contemplative waiting worship in the manner of the Religious Society of Friends (Quakers)
Wednesdays at 3:30pm. Student Services Conference Room. Divinity Hall,
Harvard Divinity School
14 Divinity Avenue, Cambridge
All are welcome
Contact: Nora Sullivan nora.sullivan83@gmail.com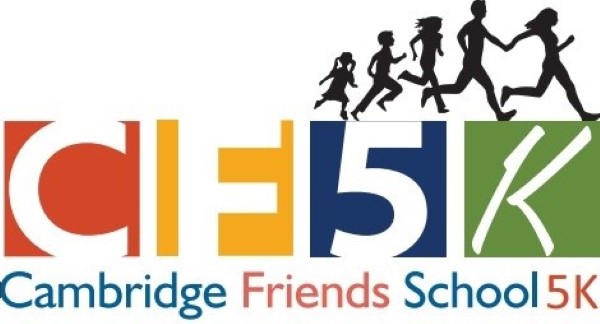 Cambridge Friends School 5K Race
Sunday morning, October 6, 2019
Early-Bird Registration Closes September 6!
CF5K is a race with fun for the entire family. Hosted by Cambridge Friends School, this race includes a Kids Fun Run followed by a 5k run/walk that will be professionally chip timed by RaceWire. Guaranteed tech shirts to all participants pre-registered by September 19, 2019, prizes to top finishers, and post-race festivities for all!
For more information, visit: www.cfsmass.org/CF5K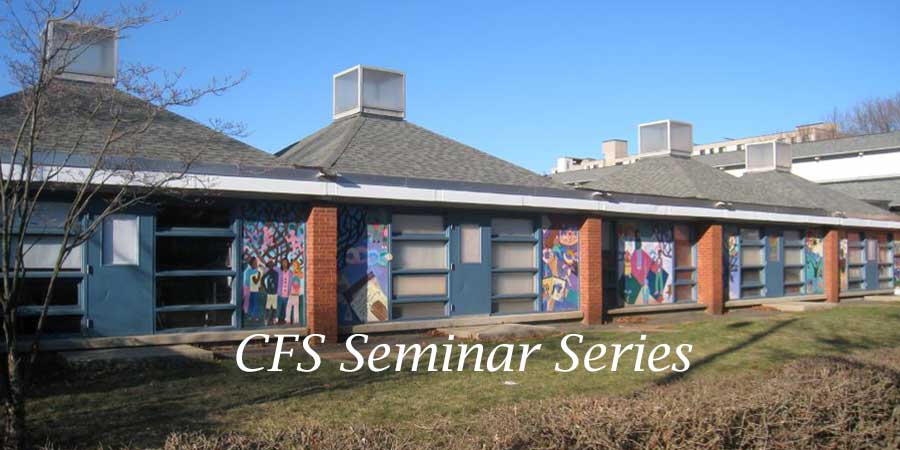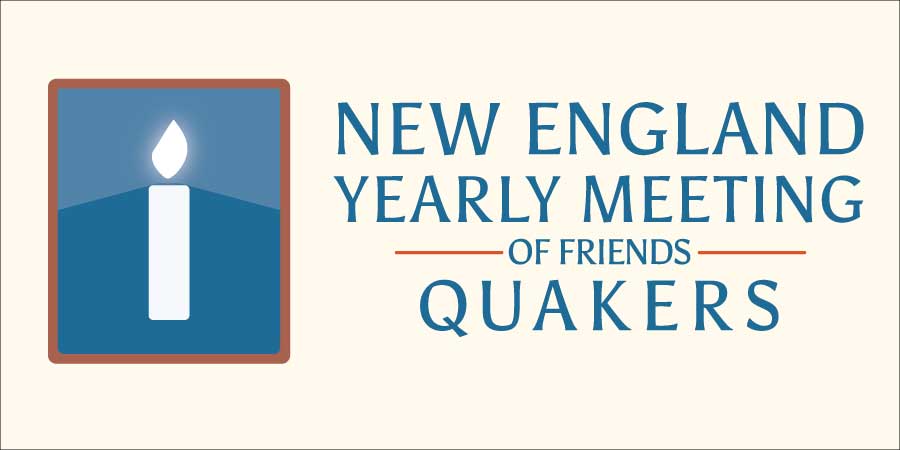 NOTE: The Living Faith Gathering originally scheduled for November 2 has been cancelled.
For more NEYM news visit https://neym.org/news-events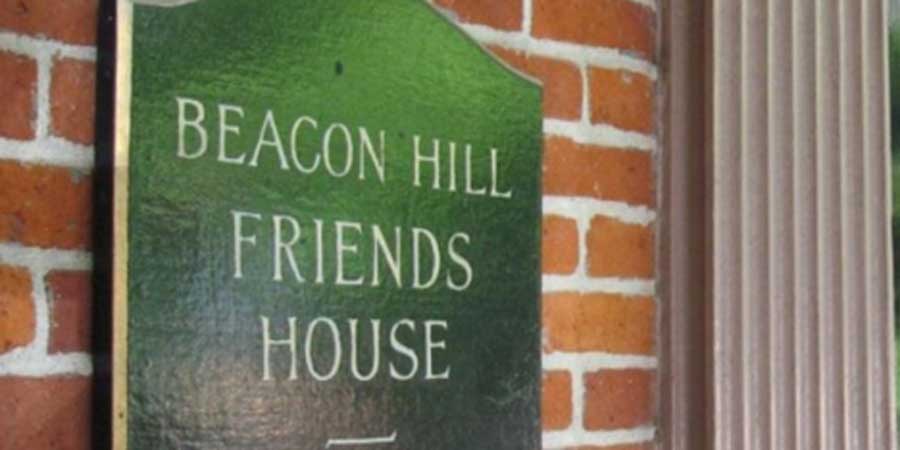 Active Hope: Introduction to the Work That Reconnects
Saturday, November 9, from 9:00am-4:00pm
Beacon Hill Friends House
Registration Deadline: November 2, 2019
We live in an extraordinary moment on Earth. As we witness unprecedented destruction of ecological, biological, and social systems, we can feel overwhelmed by anger, fear and other difficult emotions. How can we remain resilient, creative, and empowered to act for the healing of our irreplaceable world?
The Work That Reconnects, developed by teacher/activist Joanna Macy and others, draws on deep ecology, systems theory, and engaged Buddhism. Practices include group meditations, ritual, conversation in pairs, dance, and song. We will explore spiritual, emotional and intellectual aspects of envisioning and creating a life-sustaining society.This experiential workshop will be facilitated by members of the Boston-area Work That Reconnects community.
Advance registration is required for this event. Registration is on a sliding scale from $5 to $20; no one will be turned away for lack of funds. To request a scholarship, please email program@bhfh.org and include the word "scholarship" in the subject line. Registration will close on November 2. Some walk-in spaces may be available: contact John MacDougall at john_macdougall@uml.edu if you did not pre-register by the deadline.
Childcare is available by advance request. Please email program@bhfh.org by October 28 and include "childcare" in the subject line. We will attempt to accommodate requests made after October 28, but it can be hard to find providers on short notice. The workshop will be held in a wheelchair accessible room. For more information, visit our website.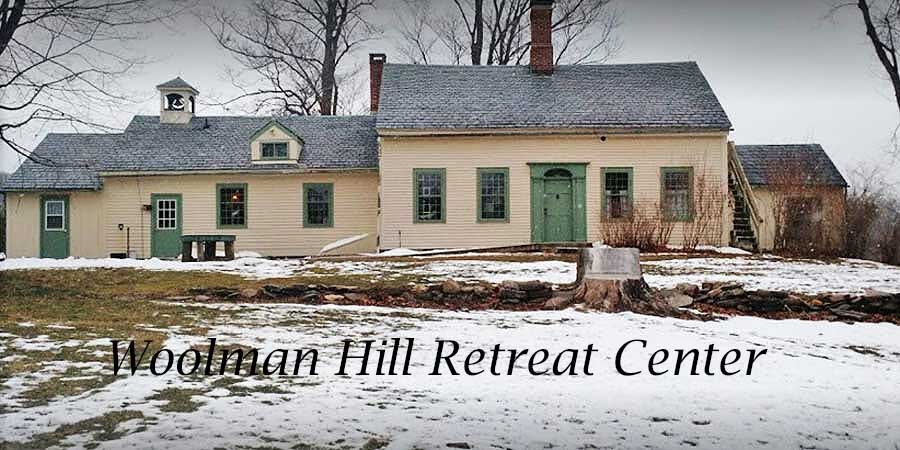 Woolman Hill Workdays
Monday, October 14, and Wednesday, October 30, 2019
Come hang out with your friends on the hill in Deerfield, MA. Join us for fun, fellowship and physical labor. More info here. RSVP to info@woolmanhill.org or 413-774-3431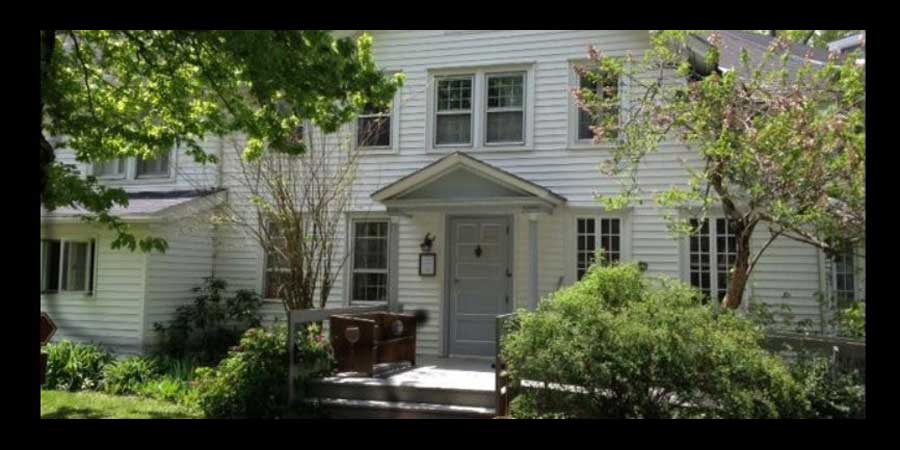 Powell House Fall Work, Contra Dance and Storytelling Weekend
October 25-27, 2019, in Old Chatham, NY
More info here info@powellhouse.org or 518-794-8811