February Minutes & Reports Due, Monday,  January 28, 2019
February Business Meeting, 1:15pm, February 10, 2019
March Newsletter Due, Monday, February 18, 2019
March Minutes & Reports Due, Monday, February 25, 2019
Announcement Sheet Due, Mondays at midnight
Power, Privilege, and Racial Justice
Friends,
I write to you today to lift up the many ways Spirit/God is moving Quakers into conversations, discernment and action on issues of Power, Privilege, and Racial Justice. The January 2019 edition of Friends Journal is dedicated entirely to the topic of "A Racially Diverse Society of Friends." New England Yearly Meeting (NEYM) and Friends General Conference (FGC) have both committed themselves to the work of identifying and dismantling patterns of oppression within their organizations. It seems to me that we are building momentum in responding to the ache for healing from centuries of oppression, racial violence and pain that still resides in all of us and in our institutions.
As I compiled the below list of happenings and writings, I find myself with a deep sense of movement that is inviting us all to be a part of it as we feel led. One thing that has become clear for me as a white Quaker, is that it is essential to turn towards that which I don't understand and brings me discomfort. I especially invite those of you who are white to do the same.
Virtual Plenaries: NEYM is inviting all of us to prepare for Sessions in August to "ground ourselves in the decisions that have led us to this point, seeking understanding of where and how we have been the Beloved Community and where we have failed to live up to God's vision." To guide us in doing so, Lisa Graustein, keynote speaker for this year's annual session, is inviting New England Friends—"whether we plan to attend annual sessions or not—into an experiment with a virtual plenary" on the topic Provoke One Another to Love. She will be posting a series of short videos with "An Invitation to an Experiment by Lisa Graustein." Here's a link to her first video.
FORJ Simple Lunch conversations: Friends for Racial Justice (FORJ) Committee is organizing a series of conversations at a Simple Lunch table to discuss and reflect on Lisa Graustein's Virtual Plenaries (see above). Each month FORJ invites you to watch the virtual plenary video and then share thoughts about this over lunch. Join us Sunday, February 24, at 12:30 for our first gathering!
Forum February 17: How is God/Spirit Speaking to us through the Friend's General Conference Institutional Assessment on Systemic Racism? FMC's own Friends for Racial Justice (FORJ) committee members will share reflections on how they each have felt moved by reading this Assessment on Institutional Racism. 9:30 am in the Parlor.
Noticing Patterns of Oppression Training March 9 at Wellesley Friends Meeting: This training on noticing patterns of oppression is sponsored by NEYM's working group by the same name is for all Friends interested in gaining skills for talking about patterns of oppression and connecting with other Friends who want to help move NEYM's work forward. Registration is now open and everyone is encouraged to attend!
White Privilege Conference (WPC) March 20-23 in Cedar Rapids, Iowa: A large contingent of Quakers attend every year. The conference strives "to empower and equip individuals to work for equity and justice through self and social transformations." FGC is offering a group discount for meetings and coordinating home hospitality. If you are interested in attending as a group from FMC contact Lorena Boswell, Resident Friend, who will connect you with others interested in going. Please note that In addition to group registration, each individual must register for the conference.
Recent Quaker Writings on how we are being called to this work of addressing systems of oppression and racial injustice within our own Quaker practices.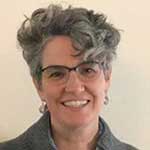 With gratitude,
Lorena
resident@fmcquaker.org
617-876-1868
Please Share Your Reflections on FMC!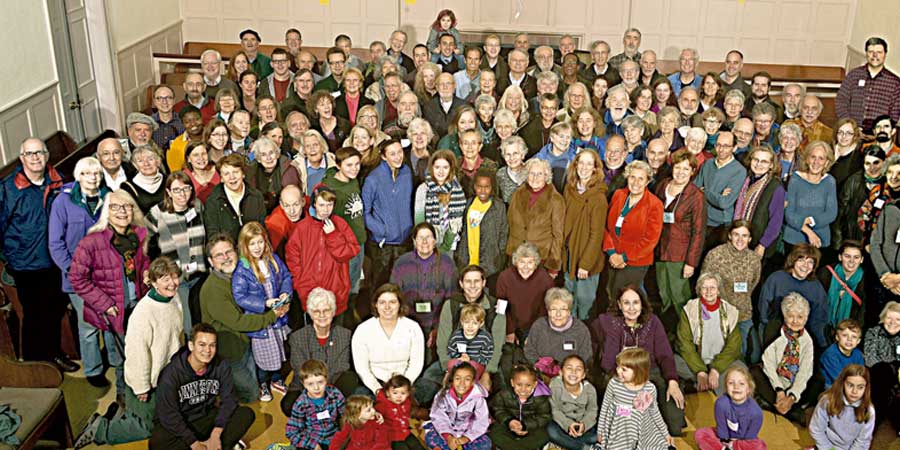 How would you describe our experience as a Meeting over the last year?
Please share your comments (as long or as short as you wish) as Ministry and Counsel reflects on the state of the spiritual life and community of FMC. Below are some queries help spark responses:
How have you felt change in our Meetings for Worship this year?
How have our structures—Meeting for Business, committees, staffing, etc.—responded to the needs of individuals, families, or groups?
How has the Spirit led you to connect within the Meeting, including our families and children, and with the wider community?
What prospers for you in the community and spiritual life of the Meeting?
Are there ways you desire more?
Please email Gail Rogers mc-clerks@fmcquaker.org by Saturday, February 23. You can also leave written notes in the Ministry and Counsel mail slot in the Library. Anonymous feedback is welcome, although we prefer personal accounts!
We look forward to hearing from you.
Gail Rogers and Susan Davies, Co-Clerks
Ministry and Counsel
Discerning FMC's Future Financial Priorities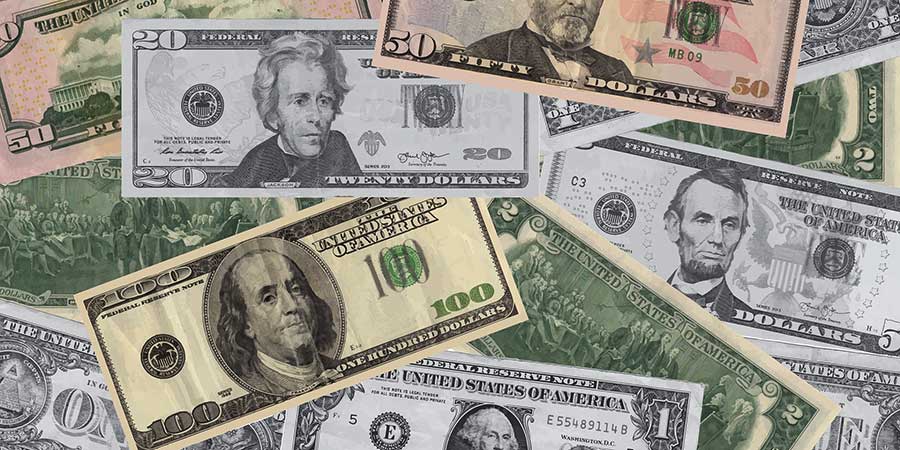 Friends Meeting at Cambridge has had deficit operating budgets for the last several years. This was by design the last five years, as we conducted the Beneficial Cycle experiment to bring more vitality to the meeting. However, our financial reserves will not allow us to continue this practice much longer. As a result, we are in the midst of a process to discern our priorities for a financially sound future.
The Clerks Team appointed an Ad-hoc Committee to plan and organize a workshop on the Meeting's finances and a set of discernment sessions to identify our priorities. A financial workshop was held on October 7, and the first two discernment sessions were held on October 28 and November 3. The Ad-hoc Committee reviewed the results of the two sessions and presented a report at the December Meeting for Business in Worship, identifying the next steps in the discernment process to be the following:
Engage community in session to consider specific recommendations to Increase Revenue.
Engage community in session to consider specific recommendations related to FMC Contributions to Other Agencies.
Engage community in session to consider specific alternatives related to FMC Staffing.
Fund Raising Committee engage community in session to consider specific recommendations on Increasing Individual Contributions.
Trustees engage community in session to consider specific recommendations related to Facility Costs.
Twenty-three Friends gathered on the afternoon of Saturday, January 19, to consider recommendations related to FMC Contributions to Other Agencies. The three hours they shared included a lunch provided by the Ad-hoc Committee and extensive discussion about the issue. A summary of the conclusions reached, which will be subjects of future discernment, included the following:
To support QUAKER and LOCAL organizations but less to other groups.
To cut any contributions to non-local, non-Quaker organizations. Some said the list of reductions/cuts should include even more on the list. (One comment to the benefit to the larger world of Doctors Without Borders)
There needs to be real vetting and review of any and all contributions.
We need to think more clearly about how our NEYM contribution is based on "old numbers" in terms of members and we need to seriously look at the number of folks who contribute and who we "count as members?"
To decrease our contribution to New England Yearly Meeting, but as a piece of a larger picture. We need to give NEYM notice if we are going to reduce our contribution. Consider % reduction over 3 years.
The Ad-hoc Committee has scheduled additional sessions over five afternoons this Winter and Spring. Each of the sessions will provide an opportunity to discern FMC priorities for the future as we consider each of the topics. We hope Friends will place them on their calendars and take part in this important process. The schedule (with the topics of the sessions subject to change as the process continues) is as follows
Sunday, February 24, 1:15 – 3:15pm Facility Costs and Increase Revenue I
Sunday, March 24, 1:15 – 3:15pm Increase Revenue II
Sunday, April 28. 1:15 – 3:15pm Increasing Individual Contributions
Saturday, May 18, 12:00 – 3:00pm FMC Staffing I
Sunday 2nd June 1:15 – 3:15 FMC Staffing II
Childcare will be provided at all sessions. Lunch will be provided at the Saturday session.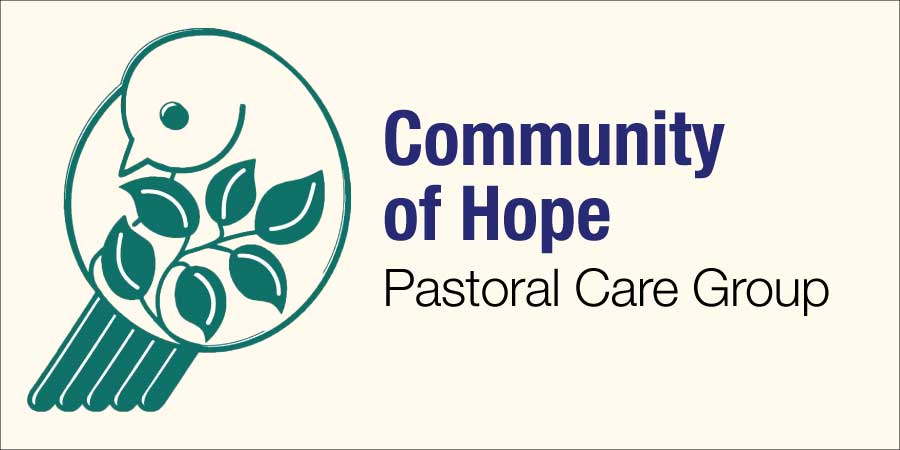 Our FMC Community of Hope provides the following types of care and support to individuals within our community:
a Friendly visit to someone's home or a visit to someone in a hospital or nursing home;
accompaniment to a medical appointment;
preparing and/or delivering meals;
a conversation to assist in determining the need for a Support or a Clearness Committee;
a supportive visit and listening presence during a challenging life experience; and
sending cards on behalf of FMC.
If you, or someone you know within our FMC community, might benefit from one of these care and support activities, please let us know. You may reach the program by emailing your request to PastoralCare@fmcquaker.org or calling Diana Lopez, Pastoral Care Coordinator, at 617-312-8304.
Remember to Spare the Floors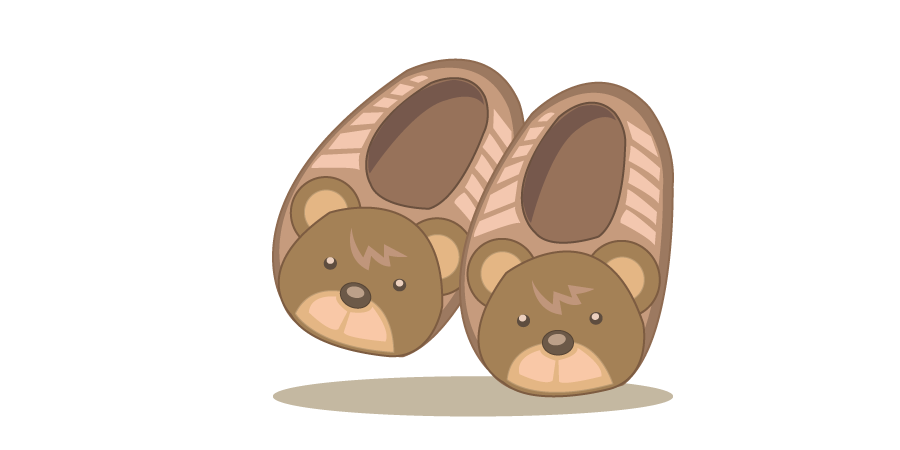 Wear slippers inside at FMC and make a fashion statement! This is a gentle reminder to bring slippers to Meeting to save the wear and tear on our floors and rugs, especially during wet and/or snowy days. We do not wish to cause hardship for anyone, but for those of us able to bring a change of footgear, every little bit helps. Some slippers to borrow are available in the Meetinghouse and in the entryway to the Friends Center. Put your wet/salty/snowy footwear in the plastic trays.
Amateur Photographers Wanted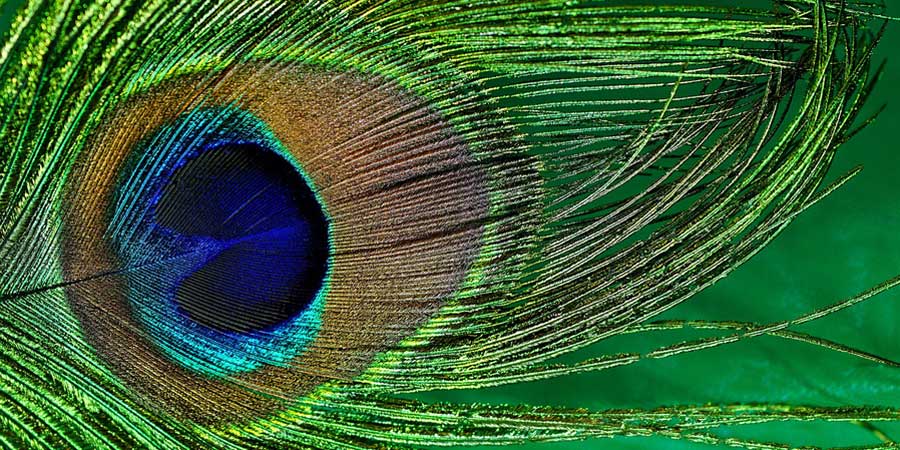 Capture moments that are special to you at FMC—committee meetings and activities, forums, lunch, seasonal changes in the gardens, and special events–and send them to fmcbulletin@hotmail.com for publication on Facebook and our website. Before you shoot, though, be sure to ask any subjects if they are comfortable being included in a publication photo. Children need their parents' written consent before being photographed.
Not all who wander are lost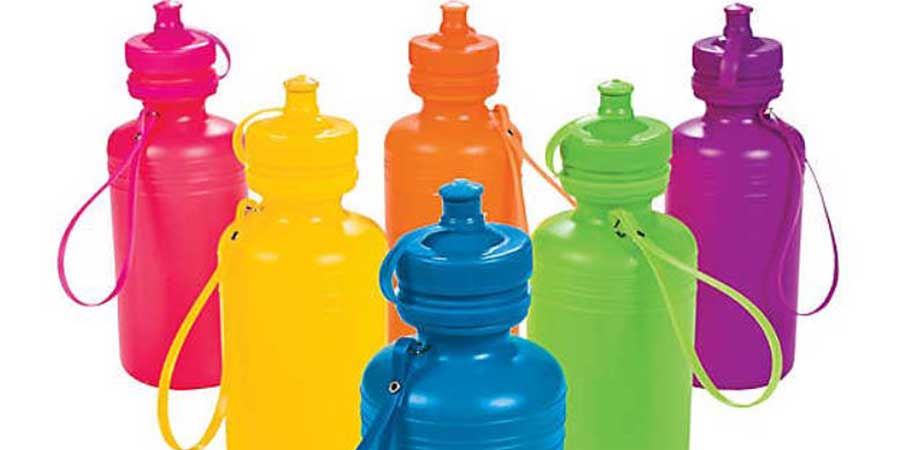 Lost and Found Items are in the Friends Room.
Missing your mittens? Pining for your parasol? Search for your misplaced and meandering things on the windowsills and coat rack in the Friends Room.
Unclaimed items will be donated to the Material Aid and Advocacy Program (MAAP) on February 4.
Volunteer for Childcare
Are you willing to work with the youngest children of our community?
We can always use more volunteers who are willing to serve in the nursery on an occasional basis. Contact Greg Woods at 413-251-6512,
youthministries@fmcquaker.org
2018-19 Annual Staff Evaluations Coming Soon!
Please be on the lookout for a request for staff feedback. As part of our annual review, we request feedback from all of you who have interactions with our staff to let us know your perspective. As you most likely know, our principal staff includes Lorena Boswell, Resident Friend; David Dunphy, Facilities Manager; Amy Mercure, Office Manager; and Greg Woods, Youth Ministries and Education Coordinator, and Lorena Boswell, Resident Friend. If you interact with nursery workers or the Center Residents, your input on their work will also be welcome. Keep your eye out for more information in the next couple of weeks. When it comes across your path, all of us would greatly appreciate it if you take the time to offer your perspective.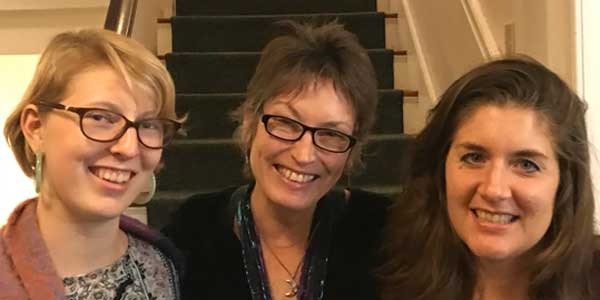 Please come and introduce yourself to our new (and continuing) Center Residents:
(l to r) Annalise, Nancy, and Micaela. Their hard work helps to make FMC the community that it is.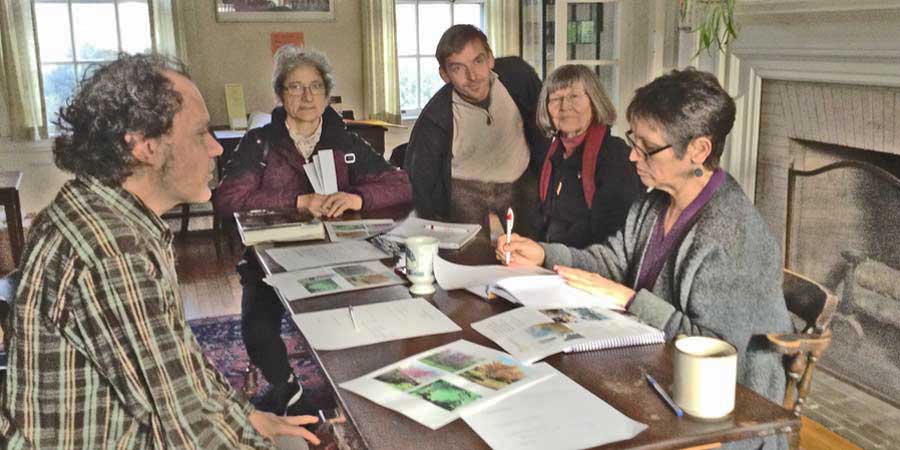 It's been freezing cold outside, but the Garden Committee is busy planning for a glorious spring. Left to right: Ben Warner, Maeve Witty, Robert Szudra, Elizabeth Wylde, clerk Nancy Hewitt. Member Mary Spitzer took the photograph.
Our oldest member Charles (Chuck) Woodbury died on December 20, 2018, at age 98. A memorial meeting for worship to celebrate his life is being planned for the afternoon of Saturday, March 23. Watch for details in the March newsletter, on the website and in upcoming Announcement Sheets. Chuck and his family joined FMC in 1958.
Nine Month Nurturing Faithfulness Program Returns in 2019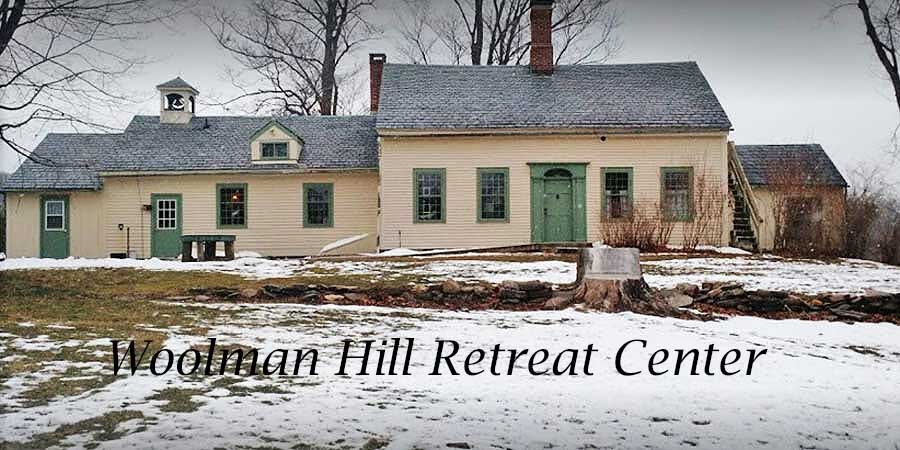 Nurturing Faithfulness is a program for individuals who have a spiritual nudge to orient one's heart towards the Divine, be more faithful in discerning gifts and leadings, and nurture one's home spiritual community. Perhaps you know someone who participated in the first iteration of this program, called Nurturing Worship, Faith, and Faithfulness. Good news is: we're offering this program again! Take a look at the Woolman Hill website for more information or keep reading.
Nurturing Faithfulness is a 9-month program consisting of three residencies at Woolman Hill in Deerfield, MA (August 2019, December 2019, and May 2020), monthly webinars (that are actually connective and grounding), readings, and small-group opportunities for deepening relationships through local care committees and Faithfulness Groups.
Co-teachers for Nurturing Faithfulness are Hilary Burgin (Beacon Hill Friends Meeting, NEYM) and Marcelle Martin (Swarthmore Monthly Meeting, Philaadelphia Yearly Meeting). This program is co-sponsored by Woolman Hill and New England Yearly Meeting. For more information take a look at our video.
Applications are due in Spring 2019, so we encourage you to start considering if this program might be right for you. If you RSVP to Marcelle Martin (link sends e-mail), we will also send you a reminder about the informational webinar and the application.
Early application deadline, with priority for NEYM Friends: April 1, 2019
Final application deadline: July 22, 2019.
NEYM Sessions August 3-8, 2019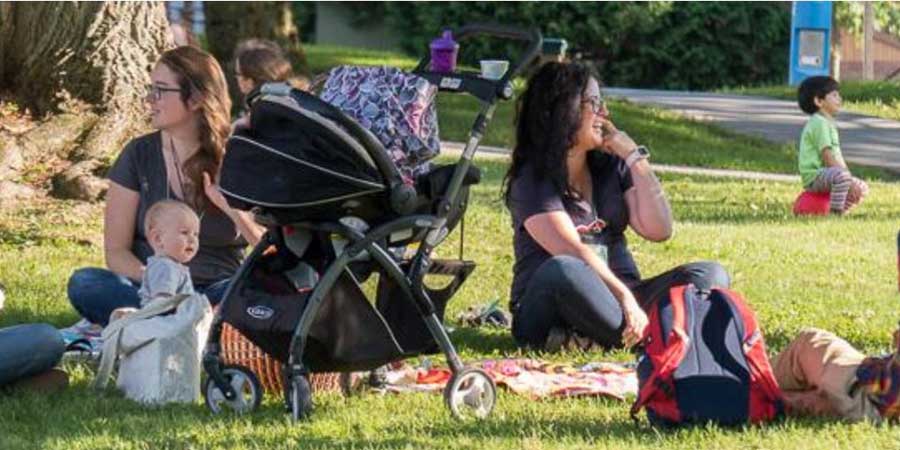 Image by © Skip Schiel, teeksaphoto.org
Each August, more than 600 Friends, come together for worship, fellowship and seeking how God will guide us in meeting for business. Having first gathered in 1661, New England Yearly Meeting of Friends is the oldest "yearly meeting" in the Quaker world. While this gathering is large—among the largest Quaker events in North America—there are many opportunities to connect with Friends old and new: vibrant youth programs, adult small groups, variety shows, topical interest sessions and shared meals. In recent years, Sessions has featured plenary addresses, Bible Half-Hours, a contra-dance, and coffeehouse. Our 2019 theme is "Provoke one another to Love." For more information about the Bible Half-Hour and Plenary Speakers for 2019, click here.
More Events Around New England
Film Screening: "QUAKERS: The Quiet Revolutionaries" (2018)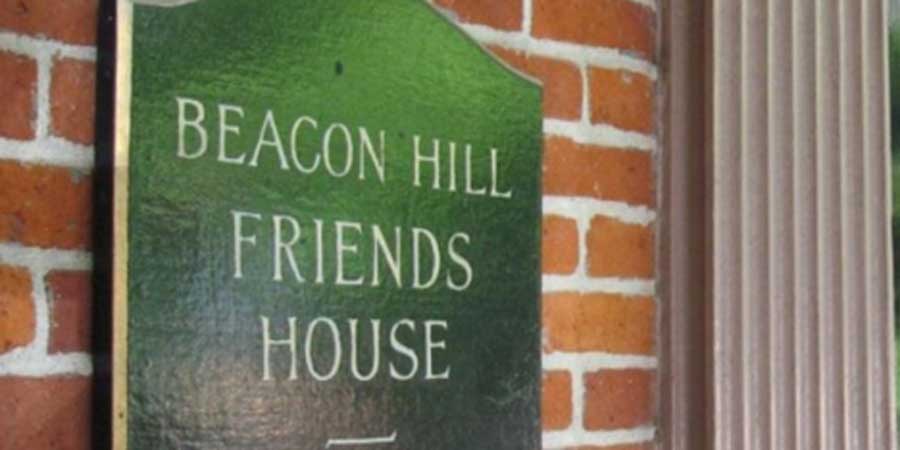 Sunday, February 17, 12:30-2:30pm
Beacon Hill Friends House
Today's Quakers share a spiritual DNA with their earliest forebears. They follow in the footsteps of dedicated Friends who battled authorities for abolition of slavery, civil rights, religious freedom, women's suffrage and resistance to all war. This acclaimed new documentary by Janet Gardner tells the story of a Quaker legacy of social activism.
Join us at 12:30 for a light lunch; film at 12:45 followed by discussion.
Free and open to the public. Childcare is available upon advance request. To RSVP or to learn more (including accessibility details), click here.
Peacemaking and Jailbreaks: Liberation in Captivity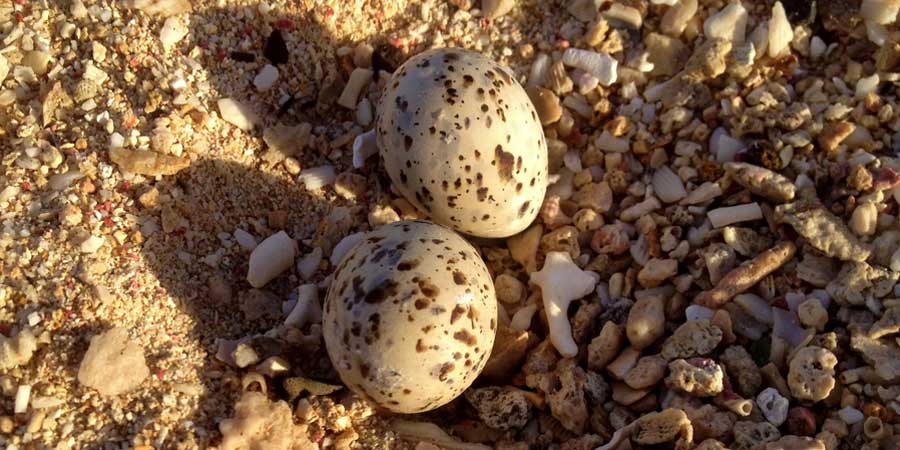 Sermon given by John Bach, Quaker Chaplain, Harvard University, at the Unitarian Universalist Church, Rockport, MA, January 13, 2019.
Reading: Psalm 126
When the Spirit turned against the captivity of Zion, we were like them who dream.
Then was our mouth filled with laughter, and our tongue with singing: then said they among the heathen, the Spirit hath done great things for them.
The Spirit hath done great things for us; whereof we are glad.
Turn against our captivity O Spirit as the streams in the south.
They that sow in tears shall reap in joy.
They that goeth forth and weep, bearing precious seed, shall doubtless come again with rejoicing, bringing their sheaves with them.
Sermon
Good Morning. I am much honored to be in your midst. For a half century I have been a grateful usual-suspect, fellow-traveler, and co-conspirator with Unitarian Universalists in many a worthy and noble cause. Still am.
A 17th century observer of Quakers called them "happy, content, and always in trouble." So I am indeed happy and content this morning, and I should hope, not so much in trouble 15 minutes from now.
There is no longer much of a prophetic vocation in proclaiming that we find ourselves in a hand basket with certain knowledge of where we're headed. For one thing, we're facing the 6th major extinction. The last one 65 million years ago did in the dinosaurs when a 6 mile wide meteor hit the earth. This time we're doing it to ourselves as we enter a brand new geological epoch: the Anthropocene marked by extreme negative human impact on the environment. We're poisoning ourselves to death and extinction.
Nor is there much prophetic vocation in proclaiming the failure of most of our institutions to meet human need, amid a perpetual war economy and culture with plans to develop three more generations of nuclear weapons at trillions of dollars. The Union of Atomic Scientists has set its doomsday clock at three minutes before midnight, the closest we've been to Armageddon since the early 1980s. Meanwhile, many of our own kids go to bed hungry, to say nothing of the rest of the world's children. Last year, over 6500 of our vets committed suicide. What does that say? So as always, the question is, both abstractly existential and intensely human, what is to be done? One short simple answer, that answers everything and answers nothing, is Gandhi's three points of satyagraha, "truth force." Pursuit of truth; loving means; and self-sacrifice. And if I could add one more: orientation to our victims. Gandhi was wise enough to instruct us not so much what to do, but how.
Yes, things are indeed dire. And if we agree that no one is free until everyone is free; and that a crime against one is a crime against all … what better image for understanding where we are than that of captivity; imprisonment by capitalism, militarism, racism (Dr. King's "monstrous triplets), climate destruction, social greed, profits over people, and slavish devotion to the criminal allocation of resources and wealth.
So, peacemaking may also be understood as the business of jailbreaks. That sense of liberation in captivity. How can this be? We're not without historical precedent. Remember the examples of Shadrack, Meschach, and Abednego in the fiery furnace, or Daniel in the Lions' Den. Or the resurrection of Jesus of Nazareth, however you understand it. Or the Elizabethan martyrs from my own tradition who went to the gallows, it was said, as though going to a picnic. Or the Vietnamese Buddhists and their realization of purification through suffering; Or the two major 20th century French philosophers who both worked in the resistance during WWII. "We were never so free," they said, "as during the Occupation." Or Dr. King's "Letter from the Birmingham Jail," or my own experience of three of the freest years of my life as the three years I spent in federal prison, and an even greater sense of liberation in solitary confinement. Or the two generations of Plowshares activists who have spent and currently are spending years in prison for enfleshing Isaiah's admonition to beat swords into plowshares.
For the next few minutes I suggest we stay away from lofty abstractions and noble statements. Instead, why not bring a metaphor and story to the discussion, examples from the more intense facets of Life in Extremis: war and imprisonment. Surely if there are any signs of hope within these two hellish realms there may be hope for the rest of us, too.
In order to explain the task they saw set before them during the American war in Indochina, the Vietnamese used to say it was their job to use the Vietnamese egg to break the American rock. What they had to do, they'd patiently explain was to keep chipping away. They'd pause and then say, "chip, chip, chip."
How preposterous. Any child knows you can't use an egg to break a rock. The rock — virtually indestructible; and the egg — virtually destructible by anything. Yet consider how wonderful and telling the symbols are.
The ROCK: grey, inert, lifeless, humorless, and incapable of growth or movement, a prisoner of its own mass and dead weight, able only to crush.
The EGG: ready to explode with color and warmth, alive and pulsating; to eat, breath excrete, fertilize, communicate, nourish others, and live in balance with nature.
Throughout Vietnamese history that fragile little egg succeeded in breaking one huge rock after another. Hundreds of years against the Chinese. Chip, chip, chip. A generation against the Japanese. Chip, chip, chip. Eight brutal years against the French. Chip. Chip. Chip. And 15 savage years against the mightiest empire the world has ever had to endure. Chip, chip, chip. Napalm, Agent orange, saturation bombing, targeting of hospitals, schools, and orphanages, anti-personel weapons, strategic hamlets, bombing of dams and dykes, gang rape by occupying forces, the threat of nuclear weapons. Chip, chip, chip.
The egg triumphed because it never stopped and never stopped growing; it remained constant and diligent. Its support ran miles wide and just as deep. And in this there is a lesson for those of us who aspire to universal justice and enduring peace or to precipitate major change in our own lives: that none of us will live to see the end of our struggle; that we must live faithfully to our ideals and not be seduced by legislative or electoral side-shows, or quick fixes, or short cuts or the multitude of seductions our culture offers those of us in privileged positions. That peace and justice and honest lives will come only by our own hands and hearts, and not as a gift from some one else.
The difference, of course, between our two settings and struggles is that for the Vietnamese there was either victory or submission, the EGG or Death; liberation or captivity. For us there is no such imperative or urgency, and our culture provides us with no lack of excuse or diversion.
We who embrace spirituality and peace testimonies, who endeavor to put our vision into practice, certainly will not see the realization of justice that is universal nor peace that is enduring, or the perfection of our own wounded selfish egos. After all, if we are asking questions to which there are immediate answers, we're not asking big enough questions; and if we set about to accomplish tasks that are within our reach, we ought to set our sights a little higher. At least some tasks.
And truth be told, it does not look wonderfully optimistic at the moment. But when has it ever? But in the struggle, neither will there be submission, and the Light will not be extinguished. And therein lies the victory. In the struggle. In the constant chipping away of that which demeans life, and renders us incomplete. The Egg will not crack, will in fact grow stronger with use, propagate itself, and continue to function and inspire. For all its fragility, what magnificent potential, this egg, our lives, our struggle.
The last breath is not extinguished by the imperial cross or the colonial lash; the witness is not silenced by the executioner's bullet, the hangman's noose, the racist's ax-handle, the assassin's blade, however starched their collars or clean their fingernails, savage. Nor by governmental lies, media neglect, and the process by which the powers and principalities filter all great movements: by ignoring them; ridiculing them, violently opposing them, and finally accepting them as self-evident after a great deal of struggle and sacrifice.
Have political or spiritual persecutions and assassinations or imprisonments ever silenced the message by killing or imprisoning the messenger in matters of social justice, humanism or faith (those powerful ideas whose time has come)?
Socrates, Jesus of Nazareth, George Fox, Mary Dyer, Bahalu'llah, Joe Hill, Mother Jones, Saco and Vanzetti, Dietrich Bonhoeffer, Mahatma Gandhi, Martin Luther King, Malcolm X, Salvador Allende, Victor Jara, Oscar Romero, Fred Hampton, or Fr. Olofsson.
Wait, who was that last one? Fr. Placid Karoly Olofsson, to whom I was introduced by a friend and to whom I am now introducing you. When my friend met him, Fr. Olofsson was in his '80s, small, wiry, a human dynamo, irrepressible, someone you could imprison, even kill, but never repress or silence. He was a Hungarian Catholic priest who was teaching school in Budapest at the end of WWII, and who did not show the requisite enthusiasm for the party line when the Soviets took power. He was shipped off to a labor camp in Stalin's gulag. These were not intentional death camps, but conditions killed almost half of the prisoners as they were worked to death in the brutal, unforgiving environment. He spent 10 years in captivity there. Fr. Olofsson survived and spoke passionately about his four keys to survival, encouraging us through his story to live with courage and hope in whatever circumstances we happen to find ourselves. Here's the jail-break.
Don't complain. There is no need to dramatize your suffering. Others have it just as bad as you do, so what are you going to gain by complaining? Complaining sets up a cycle of despair that weakens you and leads to your downfall, and those around you. You don't have to look for suffering; it will find you all by itself. Accentuate the positive.
Find small joys to celebrate. Early in his imprisonment Fr. Olofsson organized his fellow prisoners to end each day by sharing something for which they were grateful. An extra piece of bread; a letter from home; a pleasant dream, paper to take into the latrine; a guard's smile. They would have contests each night to see who could come up with the longest list of appreciations. Since they didn't have anything to give the winner, they agreed that they would sing that person's favorite song. The record was held by one man who had sixteen items on his list.
Choose to be noble. There is no point in clinging to the myth of your own innocence. There are no rewards given to the innocent. There are the weak and there are the strong. Since the guards had the guns, they were the strong and the prisoners were the weak ones. But even in weakness, one could be noble. One could live decently and with integrity and compassion by serving others. One could choose to live honorably by forming and bolstering community.
Cling to a source of strength. For Fr. Olofsson, his strength was his faith and conducting mass, using whatever materials he could scrounge up for bread and wine. I ask you to meditate on what your source of strength is? Your faith; your orientation to social and personal improvement; your identity and self-respect; love of family; the images of children under bombardment. It was those photographs from Vietnam that sent me to prison and kept me very strong.
Fr. Olofsson left us with a final story about the gift of laughter, even in the midst of a terrible ordeal.
It seems that the commander of the camp was something of a thief. One day a train had stopped at the camp and the commander had helped himself to a package he found on one of the cars. When it got it back to his office he discovered that it was something he had never seen before, a box containing two wooden toilet seats. He had no idea what they were, but that didn't deter him. He called Fr. Olofsson into his office and instructed him to mount his beautiful new picture frames, now surrounding two large portraits of Lenin and Stalin, on the wall. Fr. Olofsson gladly complied with the order and said the men couldn't stop laughing for the rest of the night. The next day they decided to tell the commander that they had determined what those frames actually were and that he had better take the pictures down or things would go badly with everyone.
The words are simple, but their meaning is priceless:
Don't complain
Celebrate small joys
Choose to be noble
Cling to your source of strength.
And finally, here's a retelling of today's reading, Psalm 126 by my buddy and fellow jailbird war-resister Fr. Daniel Berrigan.
When the Spirit struck us free, we could scarcely believe it for very joy. Were we free? Were we wrapt in a dream of freedom? Our mouths filled with laughter, our tongues with pure joy. The oppressors were awestruck. What marvels this spirit works for them. Like a torrent in flood our people streamed out: locks, bars, cages, cuffs, gulags, ghettos. A nightmare scattered. We trod the long furrows, slaves, sowing in tears. A lightning bolt loosed us. And now we tread the same furrows half-drunk with joy, staggering, the golden sheaves in our arms.
Chip, Chip, Chip.