February Minutes & Reports Due, Monday,  January 28, 2019
February Business Meeting, 1:15pm, February 10, 2019
March Newsletter Due, Monday, February 18, 2019
March Minutes & Reports Due, Monday, February 25, 2019
Announcement Sheet Due, Mondays at midnight
Power, Privilege, and Racial Justice
Friends,
I write to you today to lift up the many ways Spirit/God is moving Quakers into conversations, discernment and action on issues of Power, Privilege, and Racial Justice. The January 2019 edition of Friends Journal is dedicated entirely to the topic of "A Racially Diverse Society of Friends." New England Yearly Meeting (NEYM) and Friends General Conference (FGC) have both committed themselves to the work of identifying and dismantling patterns of oppression within their organizations. It seems to me that we are building momentum in responding to the ache for healing from centuries of oppression, racial violence and pain that still resides in all of us and in our institutions.
As I compiled the below list of happenings and writings, I find myself with a deep sense of movement that is inviting us all to be a part of it as we feel led. One thing that has become clear for me as a white Quaker, is that it is essential to turn towards that which I don't understand and brings me discomfort. I especially invite those of you who are white to do the same.
Virtual Plenaries: NEYM is inviting all of us to prepare for Sessions in August to "ground ourselves in the decisions that have led us to this point, seeking understanding of where and how we have been the Beloved Community and where we have failed to live up to God's vision." To guide us in doing so, Lisa Graustein, keynote speaker for this year's annual session, is inviting New England Friends—"whether we plan to attend annual sessions or not—into an experiment with a virtual plenary" on the topic Provoke One Another to Love. She will be posting a series of short videos with "An Invitation to an Experiment by Lisa Graustein." Here's a link to her first video.
FORJ Simple Lunch conversations: Friends for Racial Justice (FORJ) Committee is organizing a series of conversations at a Simple Lunch table to discuss and reflect on Lisa Graustein's Virtual Plenaries (see above). Each month FORJ invites you to watch the virtual plenary video and then share thoughts about this over lunch. Join us Sunday, February 24, at 12:30 for our first gathering!
Forum February 17: How is God/Spirit Speaking to us through the Friend's General Conference Institutional Assessment on Systemic Racism? FMC's own Friends for Racial Justice (FORJ) committee members will share reflections on how they each have felt moved by reading this Assessment on Institutional Racism. 9:30 am in the Parlor.
Noticing Patterns of Oppression Training March 9 at Wellesley Friends Meeting: This training on noticing patterns of oppression is sponsored by NEYM's working group by the same name is for all Friends interested in gaining skills for talking about patterns of oppression and connecting with other Friends who want to help move NEYM's work forward. Registration is now open and everyone is encouraged to attend!
White Privilege Conference (WPC) March 20-23 in Cedar Rapids, Iowa: A large contingent of Quakers attend every year. The conference strives "to empower and equip individuals to work for equity and justice through self and social transformations." FGC is offering a group discount for meetings and coordinating home hospitality. If you are interested in attending as a group from FMC contact Lorena Boswell, Resident Friend, who will connect you with others interested in going. Please note that In addition to group registration, each individual must register for the conference.
Recent Quaker Writings on how we are being called to this work of addressing systems of oppression and racial injustice within our own Quaker practices.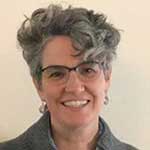 With gratitude,
Lorena
resident@fmcquaker.org
617-876-1868
Please Share Your Reflections on FMC!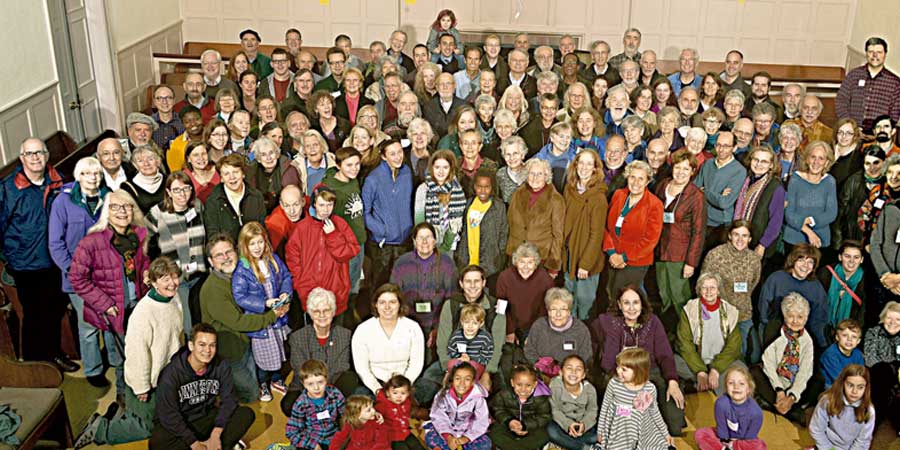 How would you describe our experience as a Meeting over the last year?
Please share your comments (as long or as short as you wish) as Ministry and Counsel reflects on the state of the spiritual life and community of FMC. Below are some queries help spark responses:
How have you felt change in our Meetings for Worship this year?
How have our structures—Meeting for Business, committees, staffing, etc.—responded to the needs of individuals, families, or groups?
How has the Spirit led you to connect within the Meeting, including our families and children, and with the wider community?
What prospers for you in the community and spiritual life of the Meeting?
Are there ways you desire more?
Please email Gail Rogers mc-clerks@fmcquaker.org by Saturday, February 23. You can also leave written notes in the Ministry and Counsel mail slot in the Library. Anonymous feedback is welcome, although we prefer personal accounts!
We look forward to hearing from you.
Gail Rogers and Susan Davies, Co-Clerks
Ministry and Counsel
Discerning FMC's Future Financial Priorities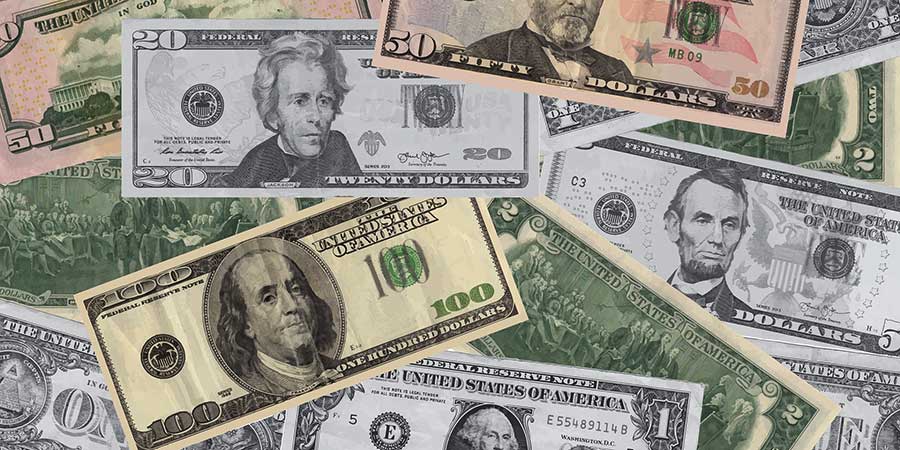 Friends Meeting at Cambridge has had deficit operating budgets for the last several years. This was by design the last five years, as we conducted the Beneficial Cycle experiment to bring more vitality to the meeting. However, our financial reserves will not allow us to continue this practice much longer. As a result, we are in the midst of a process to discern our priorities for a financially sound future.
The Clerks Team appointed an Ad-hoc Committee to plan and organize a workshop on the Meeting's finances and a set of discernment sessions to identify our priorities. A financial workshop was held on October 7, and the first two discernment sessions were held on October 28 and November 3. The Ad-hoc Committee reviewed the results of the two sessions and presented a report at the December Meeting for Business in Worship, identifying the next steps in the discernment process to be the following:
Engage community in session to consider specific recommendations to Increase Revenue.
Engage community in session to consider specific recommendations related to FMC Contributions to Other Agencies.
Engage community in session to consider specific alternatives related to FMC Staffing.
Fund Raising Committee engage community in session to consider specific recommendations on Increasing Individual Contributions.
Trustees engage community in session to consider specific recommendations related to Facility Costs.
Twenty-three Friends gathered on the afternoon of Saturday, January 19, to consider recommendations related to FMC Contributions to Other Agencies. The three hours they shared included a lunch provided by the Ad-hoc Committee and extensive discussion about the issue. A summary of the conclusions reached, which will be subjects of future discernment, included the following:
To support QUAKER and LOCAL organizations but less to other groups.
To cut any contributions to non-local, non-Quaker organizations. Some said the list of reductions/cuts should include even more on the list. (One comment to the benefit to the larger world of Doctors Without Borders)
There needs to be real vetting and review of any and all contributions.
We need to think more clearly about how our NEYM contribution is based on "old numbers" in terms of members and we need to seriously look at the number of folks who contribute and who we "count as members?"
To decrease our contribution to New England Yearly Meeting, but as a piece of a larger picture. We need to give NEYM notice if we are going to reduce our contribution. Consider % reduction over 3 years.
The Ad-hoc Committee has scheduled additional sessions over five afternoons this Winter and Spring. Each of the sessions will provide an opportunity to discern FMC priorities for the future as we consider each of the topics. We hope Friends will place them on their calendars and take part in this important process. The schedule (with the topics of the sessions subject to change as the process continues) is as follows
Sunday, February 24, 1:15 – 3:15pm Facility Costs and Increase Revenue I
Sunday, March 24, 1:15 – 3:15pm Increase Revenue II
Sunday, April 28. 1:15 – 3:15pm Increasing Individual Contributions
Saturday, May 18, 12:00 – 3:00pm FMC Staffing I
Sunday 2nd June 1:15 – 3:15 FMC Staffing II
Childcare will be provided at all sessions. Lunch will be provided at the Saturday session.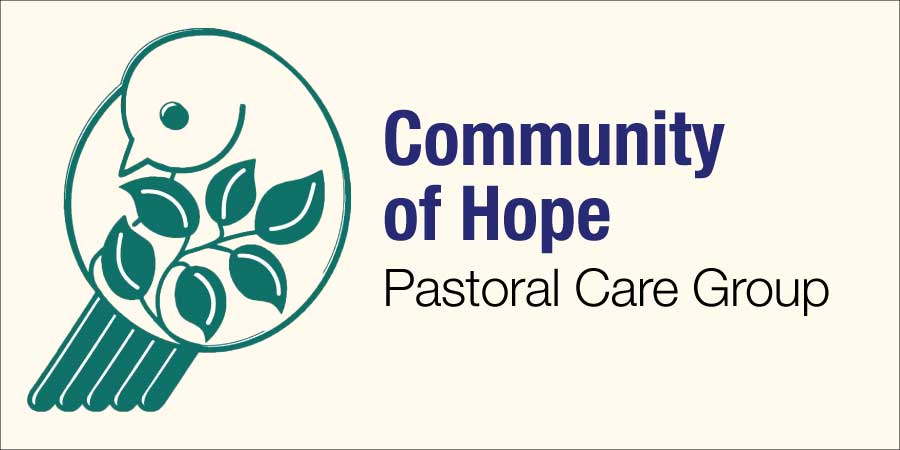 Our FMC Community of Hope provides the following types of care and support to individuals within our community:
a Friendly visit to someone's home or a visit to someone in a hospital or nursing home;
accompaniment to a medical appointment;
preparing and/or delivering meals;
a conversation to assist in determining the need for a Support or a Clearness Committee;
a supportive visit and listening presence during a challenging life experience; and
sending cards on behalf of FMC.
If you, or someone you know within our FMC community, might benefit from one of these care and support activities, please let us know. You may reach the program by emailing your request to PastoralCare@fmcquaker.org or calling Diana Lopez, Pastoral Care Coordinator, at 617-312-8304.
Remember to Spare the Floors